The Hydropool Year End Clearance Event Is On Now!
There has never been a better time to buy a Hydropool Hot Tub or Swim Spa.
Your staycation starts with a Hydropool hot tub! Choose from a wide range of Serenity & Self-Cleaning models that are all energy efficient and offer all year-round access.
Hydropool Is The Longest Established Dedicated Retailer of Hot Tubs & Swim Spas in the UK, Serving Customers Since 1997 With 29 Stores Nationwide
At Hydropool, we understand the power of water and the role it can play in living our best life. That is why we've made it our mission to harness the magical, magnetic power of water with innovation, creativity and imagination in every hot tub and swim spa we build. The perfect ingredient for training or just staying fit, for recovering, having some fun, or relaxing moments at the end of the day.
The Water Is Calling.
Find Your Nearest Hydropool Showroom
Discover the Hydropool hot tub or swim spa that's right for you
Hot Tubs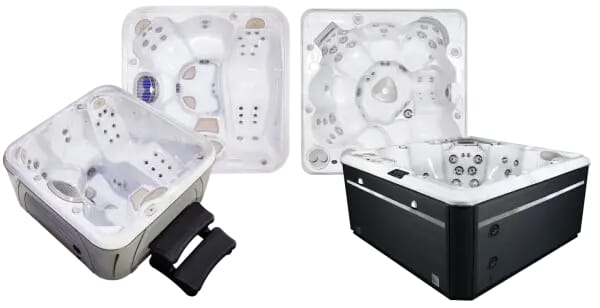 Every hot tub in the Hydropool collection features advanced hydrotherapy which is combined with exceptional design and unrivalled comfort to provide you with an outstanding hot tub experience.
Swim Spas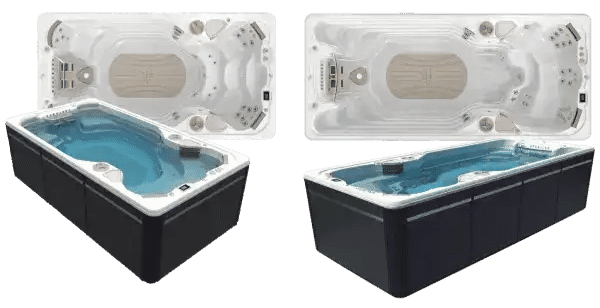 Hydropool swim spas are the ideal all year-round pool, at the forefront of design innovation the complete swim spa collection provides the perfect pool experience for you to swim, improve your fitness, exercise, have fun and relax.
See What Our Customers Have To Say
What's the Difference Between a Hot Tub and a Swim Spa?
The main difference is what they are used for, a hot tub is designed to provide you with an exceptional massage and give you a space where you can relax and unwind with a water temperature usually between 36 and 40 degrees Celsius. Whereas a swim spa is designed to be multi-functional by offering a place to swim, exercise, have fun and relax and with water temperatures generally between 24 to 32 degrees Celsius making swim spa the ideal pool for use all year round. Hot tubs range in sizes but larger models tend to be around 240cm x 280cm whereas swim spas are much larger with the smallest models around 3.8m in length and the largest models around 5.5m in length. If you are still unsure and need some help to find the perfect Hydropool product for you, check out this video and download the buyers' guide, sure to answer all your questions.
Find Your Perfect Hot Tub or Swim Spa
In a few simple steps, we will show you the ideal hot tub or swim spa for you!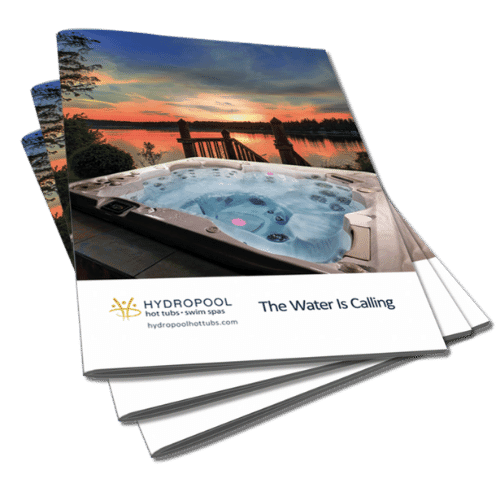 Download Our Brochure
Every Hydropool hot tub and swim spa is designed to deliver a fantastic experience. Whether you're looking for a relaxing hydromassage, a space to enjoy with family and friends, or you're looking to improve general fitness or athletic performance in our swim spas – we have a model to meet your needs. Download your brochure now.
Download Our Buyers Guide
Whether you are looking for a hot tub to relieve stress and ease pain, or a swim spa for keeping active, or you simply don't yet know what you're looking for, our buyer's guide is the perfect place to begin. Here to help with your planning, our guide helps you get a little deeper into the specifications, benefits, and features of the Hydropool hot tub and swim spa collections. Download your buyer's guide now.