IDEAL HOME SHOW
Olympia London • 11–27 March 2022
Inspiration For Your Ideal Home
Join us as our VIP guest at the 2022 Ideal Home Show, where we'll be showcasing the latest range of Self-Cleaning and Serenity Hot Tubs & Swim Spas.
Expert Consultation
Book your Hydropool VIP Consultation and enjoy our hospitality, as well as Free Entry and a great day out at the UK's best loved home event.
Your Journey Starts Here
Submit the form below and we will contact you, or call us on 01491 877888 to book your VIP Consultation at the show today.
BOOK MY VIP CONSULTATION
Finding inspiration for your home and deciding exactly how you want it to look is one of the greatest challenges. Luckily, help is at hand at The Ideal Home Show to give you the confidence and ideas to transform your home and create your dream living space. Architects, interior designers, garden landscapers, and finance and property experts will be on hand with free one-to-one appointments and talks in the theatres. At the time of your Hydropool Consultation, our specialists will guide you through your options and help you discover the perfect hot tub or swim spa for you and your family. Whatever your need, we can satisfy. From Swim Spas for solo training and rehabilitation, to homely Hot Tubs to enjoy with friends and family – we will surpass your expectations.
Find Your Perfect Hot Tub or Swim Spa
In a few simple steps, we will show you the ideal hot tub or swim spa for you!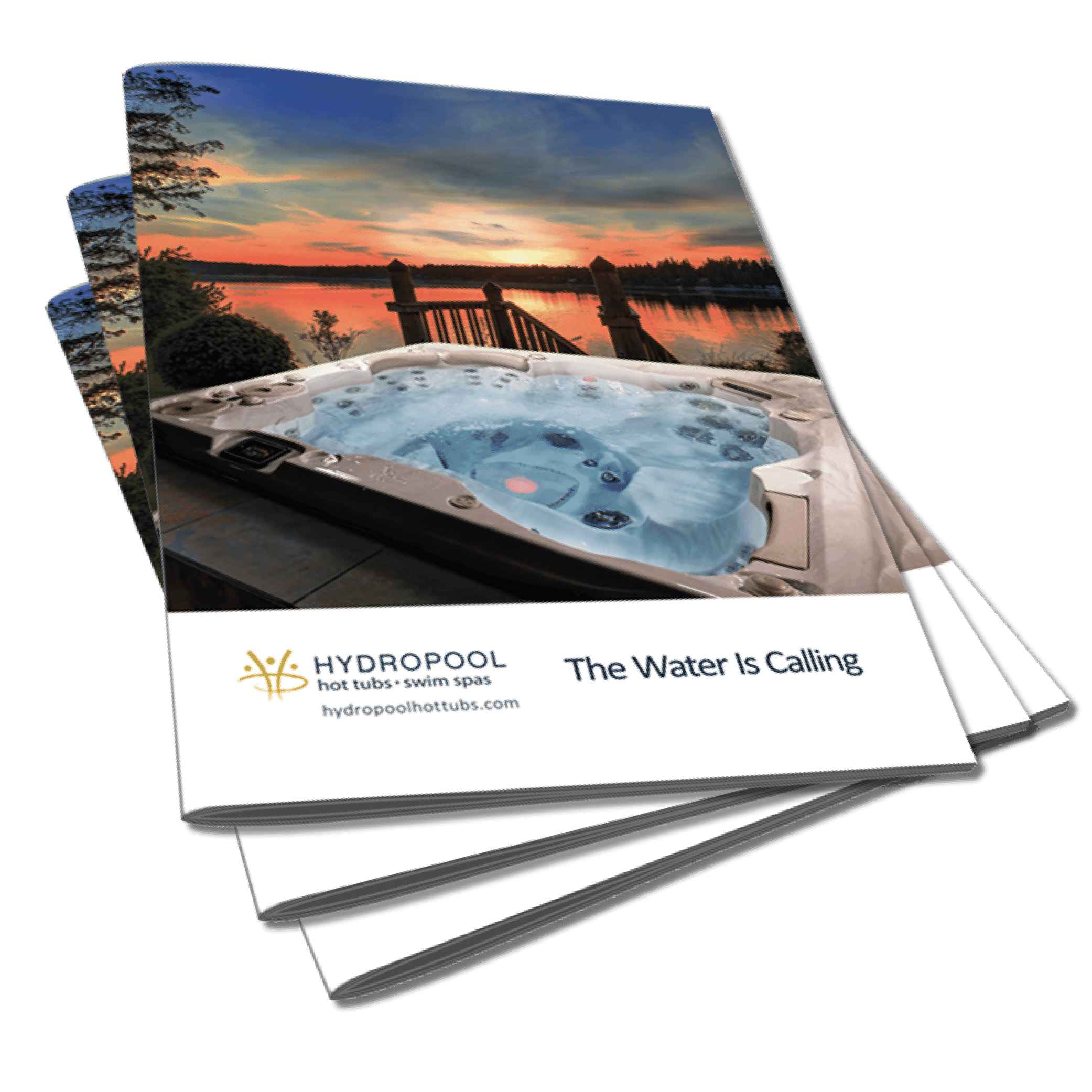 Download Our Brochure
Every Hydropool hot tub and swim spa is designed to deliver a fantastic experience. Whether you're looking for a relaxing hydromassage, a space to enjoy with family and friends, or you're looking to improve general fitness or athletic performance in our swim spas – we have a model to meet your needs. Download your brochure now.
Download Our Buyers Guide
Whether you are looking for a hot tub to relieve stress and ease pain, or a swim spa for keeping active, or you simply don't yet know what you're looking for – our buyer's guide is the perfect place to begin. Here to help with your planning, our guide helps you get a little deeper into the specifications, benefits, and features of the Hydropool Hot Tub and Swim Spa Collections. Download your buyer's guide now.