Hot Tub Buying – 5 Top Tips
5 THINGS TO LOOK FOR WHEN BUYING A HOT TUB
It can be exciting to finally discover the right hot tub for you and your needs, but there's more to a hot tub than just purchasing one. There are some aspects of the hot tub shopping experience you might not be aware of and some important decisions to make before buying.
With so many hot tub brands out there, it's worth considering a few specific needs to your situation; whether you're looking for a three person hot tub with great hydromassage options or something to entertain lots of people in a relaxing environment, there are a few things to factor in.
FIND YOUR PERFECT HOT TUB WITH OUR ONLINE TOOL
THE RIGHT RETAILER
One of the first things to be considered when buying a hot tub of any size is finding the right hot tub retailer. Whether you're buying directly from a Hydropool Hot Tub Retailer or a generalist seller, you need to choose an established, reputable brand. Has the hot tub brand been around for two years or 20? Do they have a range of hot tubs that offer various features for me to choose from?
These are essential questions to ask, as you want to choose a known brand that has the customer's best interests in mind – not a seller who isn't going to be around to support you through the life of your hot tub. If you're a first-time buyer, you're bound to have many questions, and your retailer should be able to help you answer any of them. If you need support on how to get the most out of your hot tub, advice on maintaining it, or a restock of cleaning products, your retailer should be able to help. Knowing you can rely on them to provide essential support makes the difference between an average hot tub experience and a great one.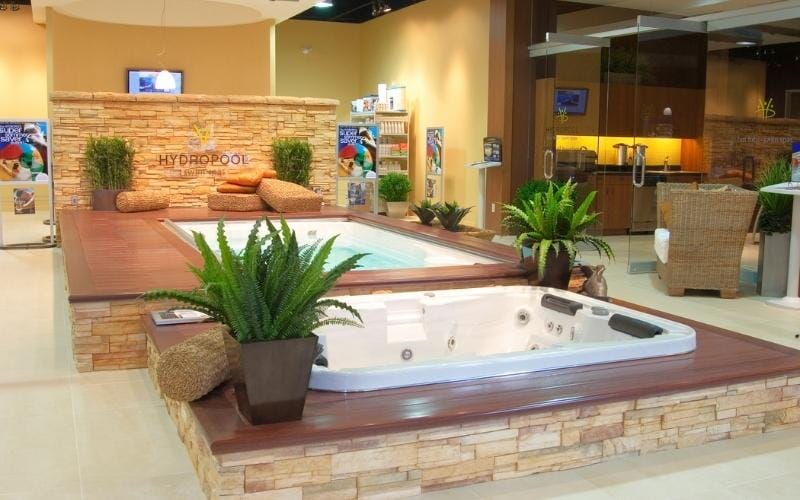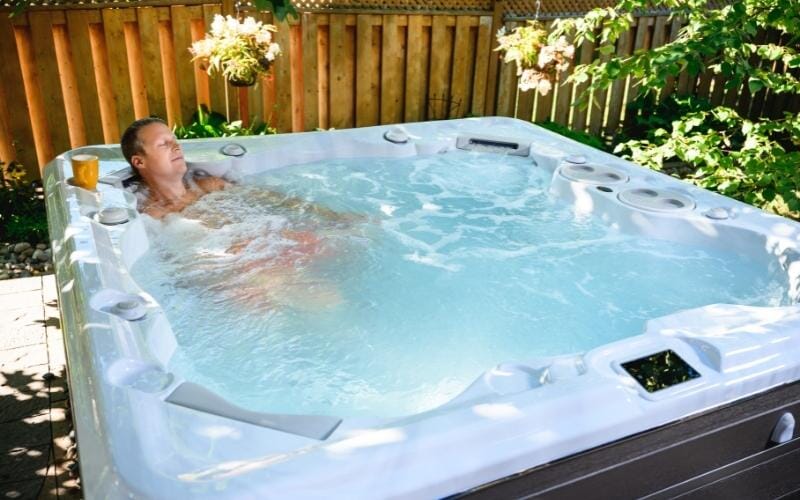 HOT TUB COMFORT & DESIGN
Spending time in a hot tub should be a pleasurable experience and something you want to do time and again. However, hot tubs come in different sizes, both in height and depth, making some potentially better suited to your needs than others. With this is mind, it's essential to sit in the hot tub you're thinking about purchasing to see how it feels. If it's uncomfortable when dry, it's going to be uncomfortable when it's wet! Check if the seats are ergonomically designed to fit the human body, as not all hot tub seats have been shaped to fit different heights, sizes and proportions.
It's also central to think about whether you're looking for a lounge seat or not, as this will affect the design, layout and the type of massage you're going to get in your hot tub. Another consideration is your the height of everyone using the hot tub, as certain models might not be suitably deep. You should experience deep immersion in the hot tub, and if the seating arrangement doesn't allow for this, you'll be unable to get the most out of your time in it.
HOT TUB MASSAGE OPTIONS
One of the most important parts of owning a hot tub is the hydromassage options it delivers. What type of massage you get varies between hot tub and brand, so it's necessary to look for a massage option that meets your particular hydromassage needs and requirements. If you're looking for an all-round hydromassage, then a lounge seat might be what you're looking for. But if you're a person who regularly plays sport, you might be looking for a massage that targets your lower back or shoulders instead.
Jet placement is another thing to look out for when choosing a hot tub. Are they good quality jets, delivering the proper air and water pressure balance? And are they placed correctly for the type of massage you're looking for? Do they hit the right spots? If you're looking to ease chronic muscular or joint pain as part of a daily wellness routine, make sure the seating and jet placement hit those areas for maximum effectiveness.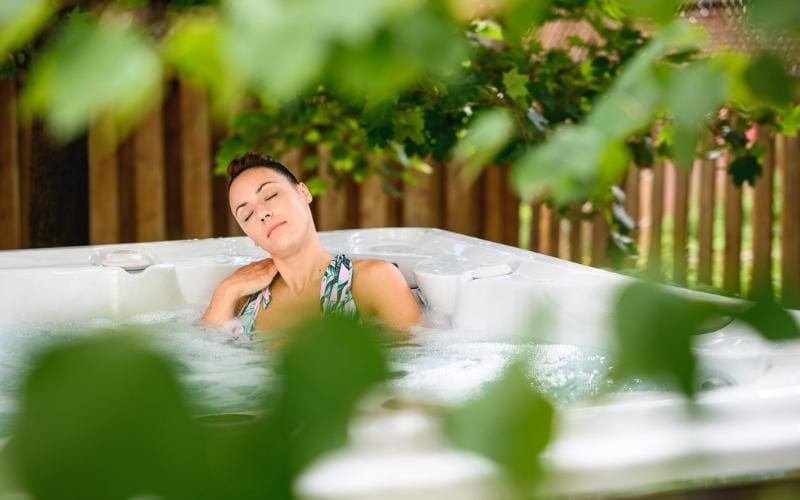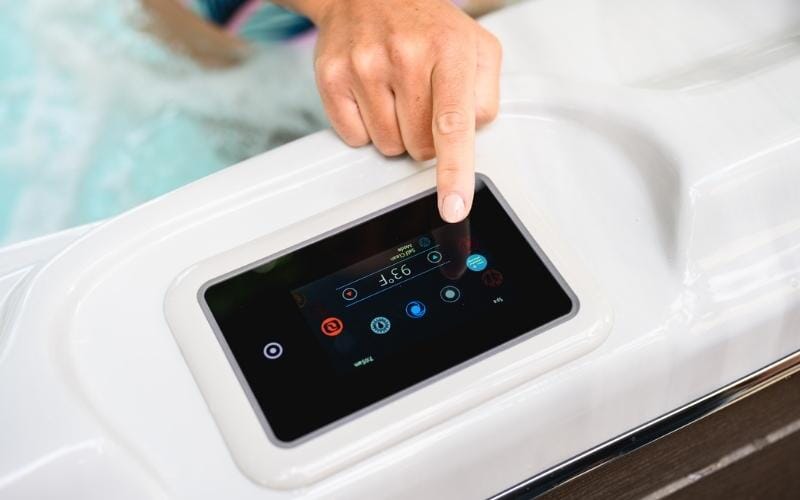 EASE OF MAINTENANCE
Having a hot tub should be a joy, not a chore. To ensure it works optimally, maintenance is an essential part of ownership, but it shouldn't be a drain on your time. Make sure the hot tub you're buying has an excellent filtration system to quickly and efficiently clean 100% of the water. Not all hot tubs do this, which can lead to more time maintaining clean and safe water. Chemicals for hot tubs such as Bromine or Chlorine are essential but having a hot tub that ensures 100% filtration will reduce your chemical dependency and allow the hot tub to do most of the work.
Depending on which hot tub you buy, you might have extra cleaning systems built into the model. The Hydropool Signature Self-Cleaning range has a skimmer and floor vacuum that keeps your water free of debris, while the UV light and ozone system eradicates 99.9% of all known pathogens. If you have limited time and want to focus on using your hot tub rather than cleaning it, features like this will give you the ease of maintenance you need to enjoy your hot tub.
HOT TUB ENERGY EFFICIENCY
With rising energy costs, it's imperative to think about how much electricity your hot tub uses. While all hot tubs use energy, some manufacturers build models that aren't as efficient as others. When looking to buy a hot tub, check how much energy it uses and what the daily running costs would be, which will vary depending on the brand, size and local climate of where you live.
Another factor to look at is where you live in the UK. As an island, there are varied weather conditions, and your hot tub will use a different amount of energy if you're in somewhere like Scotland than if you're in Devon. More northerly parts of the UK will use more energy when heating your hot tub in the winter than in the south, so make sure your hot tub is insulated appropriately for the area you live in. Equally, in any region that experiences hotter weather closer to the continent, you'll need a hot tub that is well ventilated so it doesn't overheat during the warm summer months.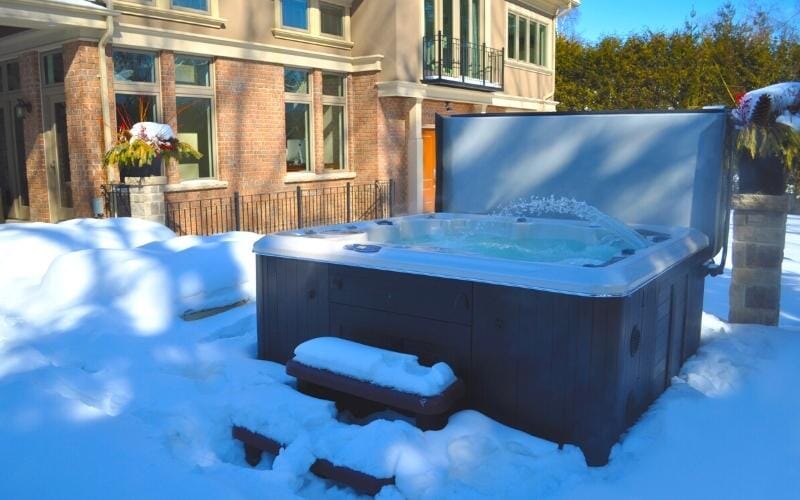 Whatever hot tub you choose, just remember to look for these 5 things when shopping:
✓ RETAILER
The right retailer will make all the difference in your purchase. Find one who can support you through the life of the hot tub and anything else you need.

✓ COMFORT & DESIGN
Comfort and design are important, as you want to know it's going to be relaxing to sit in and enjoyable for all using it.

✓ MASSAGE
Massage is one of the main reasons to buy a hot tub, so finding one that delivers the hydromassage to the key areas you're looking for is crucial.

✓ MAINTAINANCE
Ease of maintenance should leave you enjoying your purchase with minimal effort. Ask yourself how straightforward is maintaining the hot tub you're buying.

✓ ENERGY EFFICIENCY
Lastly, make sure you know how energy efficient it is, and ensure its properly insulated for the climate where you live.
Hot tubs are great additions to your home, whether indoors or outdoors, and fantastic places to spend time with those you care about, and Hydropool UK are committed to helping you get the most out of your hot tub. If you're considering a Hydropool hot tub, check out are article on Choosing the Right Collection for you, or get in touch by filling out the contact form here.
Find Your Nearest Hydropool Showroom
Discover the Hydropool hot tub or swim spa that's right for you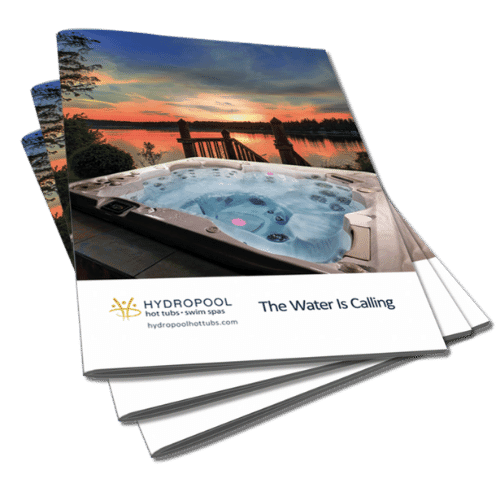 Download Our Brochure
Every Hydropool hot tub and swim spa is designed to deliver a fantastic experience. Whether you're looking for a relaxing hydromassage, a space to enjoy with family and friends, or you're looking to improve general fitness or athletic performance in our swim spas – we have a model to meet your needs. Download your brochure now.
Download Our Buyers Guide
Whether you are looking for a hot tub to relieve stress and ease pain, or a swim spa for keeping active, or you simply don't yet know what you're looking for, our buyer's guide is the perfect place to begin. Here to help with your planning, our guide helps you get a little deeper into the specifications, benefits, and features of the Hydropool hot tub and swim spa collections. Download your buyer's guide now.