Choosing The Right Hot Tub Collection
CHOOSE THE RIGHT HOT TUB COLLECTION FOR YOU
When you buy a Hydropool Hot Tub, you can expect the same outstanding quality of build, cleaning technology, and rejuvenating hydromassage across all our collections. But knowing which one is right for you depends on the features that matter to your needs.
With three fantastic collections to choose from, we explore all of them in this article and delve a little deeper in to what make each one so unique.
What's the difference between the hot tub collections? This video and proceeding article explains everything you need to know.
FIND YOUR PERFECT HOT TUB WITH OUR ONLINE TOOL
CLASSIC COLLECTION
Timeless design and functionality mean you're getting a quality build hot tub at an affordable price. An excellent option for those looking for an entry-level model, the Classic is a square design that seats three to four people, along with the slightly bigger 5SEL that accommodates five. Both the Classic 4SEL and the 5SEL come with a lounge seat and 24 strategically placed jets for various hydromassages. It's a great addition to any home and is easily connected to your power source, meaning you can get up and running with your hot tub in no time.
The Classic Collection is a great option for smaller garden spaces or those looking to have social gatherings with fewer people. Choosing a Classic hot tub means you'll get the renowned Hydropool quality in a compact unit, coming with all-therapy jets and LED lighting. It also utilises the EZ Ultra PureOzone system to help keep your hot tub water clean and safe, so you spend less time cleaning and more time enjoying the wealth of benefits a Hydropool hot tub offers.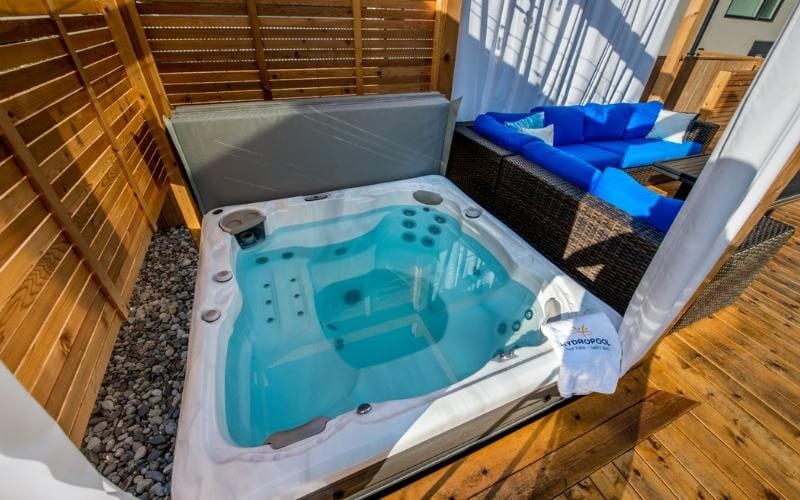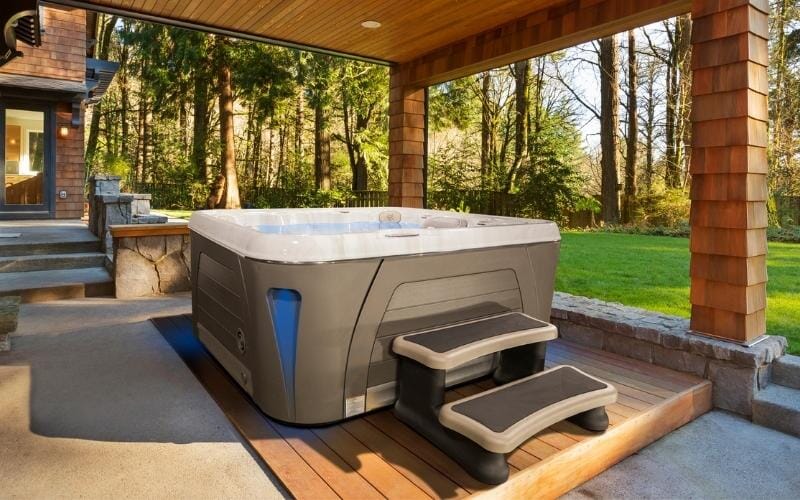 SERENITY COLLECTION
The Serenity Hot Tub range is a fantastic selection for those looking to either upgrade their current hot tub or desiring more hydromassage options with a variety of seating arrangements. This collection features premium lighting, two AquaBlade waterfalls, maintenance-free cabinetry, and our WeatherSeal insulation system. Every model also features non-slip padding throughout for maximum safety and ease of movement when either switching seats or getting in or out of the hot tub.
The Serenity range has a wide array of features and upgrades not available in the Classic collection, giving you much greater freedom to customise your hot tub. The various models come in different shapes and sizes, including both rectangular and square versions with a capacity of four to a href="https://hydropoolspas.co.uk/product/serenity-6800/">six people. With greater depth and quality jets, the Serenity collection offers more variety in upgrades, seating options, build and insulation for more energy efficiency.
SIGNATURE SELF-CLEANING COLLECTION
The Signature gives you a wide variety of optional upgrades to enhance its already premium quality features, allowing you to build the hot tub you've always dreamed of. Boasting Gold, Platinum and Titanium jet options, the Signature Self-Cleaning Collection offers a superior hydromassage in an assortment of models with and without lounge seats.
The patented self-cleaning technology is exclusive to the Signature range, offering our most extensive selection of features while delivering outstanding design and comfort. This comprehensive design feature filters and cleans 100% of the water in just 15 minutes, making it the easiest hot tub in the world to maintain. With its high flow skimmer and floor vacuum, the Signature hot tub is constantly kept free of debris leaving you free to sit back and relax.
Enjoy ultimate customisation of a hot tub that fits around your lifestyle and provides an incredible wellness option for daily use to reduce stress, physical ailments and aid in inducing a state of relaxation.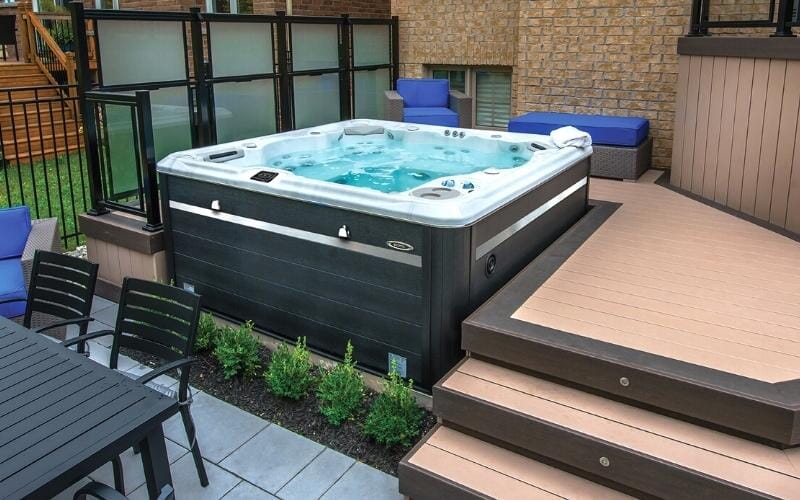 WHICH HOT TUB COLLECTION IS RIGHT FOR YOU?
No matter what collection you decide to purchase, you're going to get a high quality product that will deliver a fantastic massage every time – for a long time!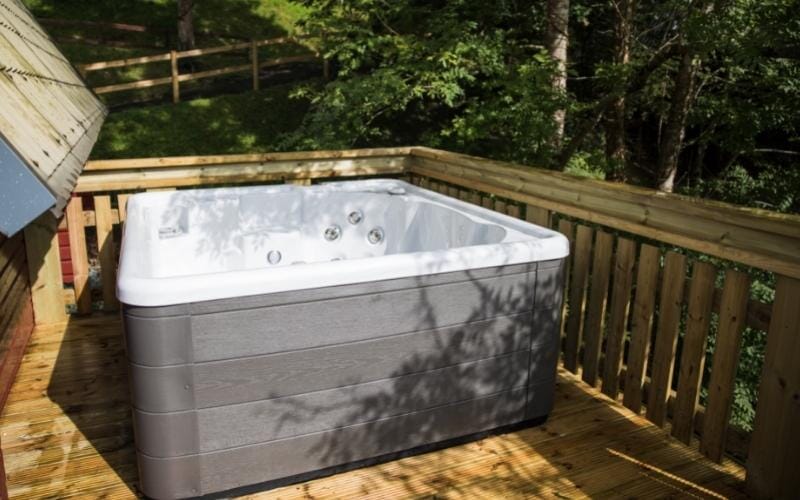 CLASSIC COLLECTION
If you're looking for a great hot tub on a budget, then one of our models from the Classic collection might well be for you. It's an accomplished range that will deliver a great hydromassage and hot tub experience using the all-active therapy jets in a compact and functional unit. However, with a maximum of five seats the Classic collection is limited in the number of people it can accommodate. Furthermore if you're looking for a much wider variety of hydromassage options or increased number of jets, the Serenity or Signature Self-Cleaning collections may present a better overall package to you.
VIEW THE HYDROPOOL CLASSIC COLLECTION NOW
SERENITY COLLECTION
The Serenity offers a diverse selection of options in a dependable and advanced cabinetry suitable for any climate, with premium LED mood lighting, AquaBlade waterfalls, and WeatherSeal insulation all coming as standard. This collection is varied in both the number of seats and hydromassages available, delivering hydrotherapy to key muscle groups, with both deep and gentle tissue massage options.
The Serenity is perfect for those looking to get more out of their hot tub than just a good massage. It has a more extensive selection of models than the Classic collection and boasts higher quality cabinetry with expanded seating capacity. The added wellness features, both standard and as optional upgrades, can enhance your hot tub experience and provide hours of relaxation and fun for all the family.
VIEW THE HYDROPOOL SERENITY COLLECTION NOW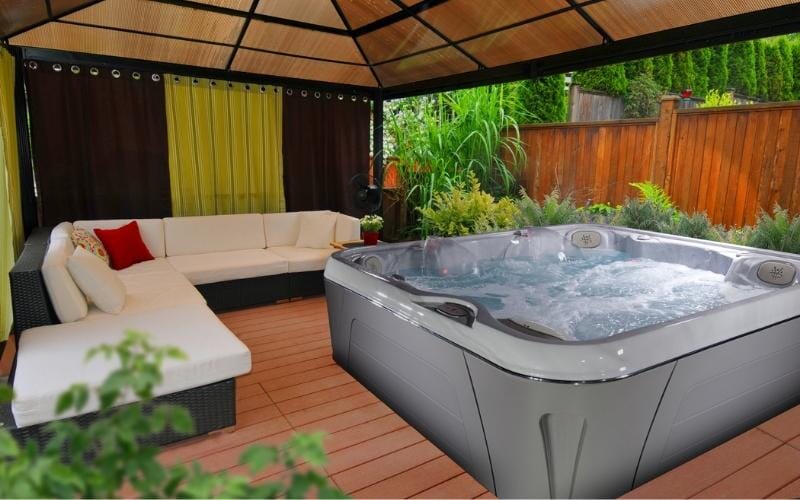 SIGNATURE SELF-CLEANING COLLECTION
What the Signature Self-Cleaning collection brings is the ultimate customisable hot tub without losing Hydropool's renowned quality, hydromassage and comfort. Ranging from three to nine-person hot tubs, you have a variety of options to choose from when picking from the nine models in the range. The Platinum and Titanium jets are special to this series, and the Signature is the only one to offer exclusive automated massage programs on both of these jet types.
The great thing about the customisation of the Signature Self-Cleaning collection is that you get to pick the features that matter to you most. As well as complete customisation, it offers the exclusive patented self-cleaning technology, not found in any other range, or hot tub, in the world. This allows you to sit back and relax while the filtration and cleaning systems keep the water pure and clean every 15 minutes. Alongside these features, each Signature model comes with a wellness guide, showcasing eight hydromassage programmes for your knees, legs, back, and other key muscle groups, and can be combined with aroma and colour therapy.
VIEW THE HYDROPOOL SIGNATURE COLLECTION NOW
Choosing a Hydropool hot tub guarantees you a quality built hot tub no matter the collection, with a wealth of options to choose from to create a fantastic experience every time you use it. Owning a hot tub is a great way to relax, recover and get family or friends together while providing a great hydromassage to help tired muscles recover. Download our free brochure and delve into each the full range of features provided by the Hydropool hot tub collections by filling out the contact form here.
Find Your Nearest Hydropool Showroom
Discover the Hydropool hot tub or swim spa that's right for you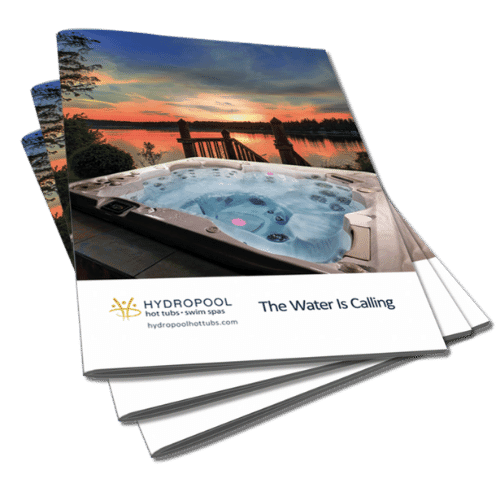 Download Our Brochure
Every Hydropool hot tub and swim spa is designed to deliver a fantastic experience. Whether you're looking for a relaxing hydromassage, a space to enjoy with family and friends, or you're looking to improve general fitness or athletic performance in our swim spas – we have a model to meet your needs. Download your brochure now.
Download Our Buyers Guide
Whether you are looking for a hot tub to relieve stress and ease pain, or a swim spa for keeping active, or you simply don't yet know what you're looking for, our buyer's guide is the perfect place to begin. Here to help with your planning, our guide helps you get a little deeper into the specifications, benefits, and features of the Hydropool hot tub and swim spa collections. Download your buyer's guide now.