Hot Tub Energy Efficiency
HOW ENERGY EFFICIENT ARE HOT TUBS?
Hot tubs, like any large appliance, use energy – but how much energy do hot tubs use? Whether you're a first-time buyer or a seasoned owner, electricity costs can vary greatly from brand to brand, and it's crucial to understand the role of insulation inside a hot tub, how it can affect your energy usage and ultimately help keep costs down.
Insulation plays a significant role in how a hot tub uses energy, and we'll explore some of the common types used and how they can impact your hot tub ownership experience.
FIND YOUR PERFECT HOT TUB WITH OUR ONLINE TOOL
FULL FOAM INSULATION
One insulation type previously used by Hydropool is full foam insulation. This is exactly as it sounds, where the hot tub cabinet is completely filled with foam, covering all the plumbing and parts. Rigid foam hot tubs trap in the heat, ensuring less of it escapes, and is considered an efficient way of maintaining temperature levels.
Many hot tubs still use foam insulation today, as it supports the pipes and prevents leaks and is seen as an affordable method of insulating a hot tub. Full foam also has vibration damping properties which helps to reduce the noise emanating from a hot tub. This is sprayed into the interior cabinet during the production phase and has the added benefit of supporting the whole structure.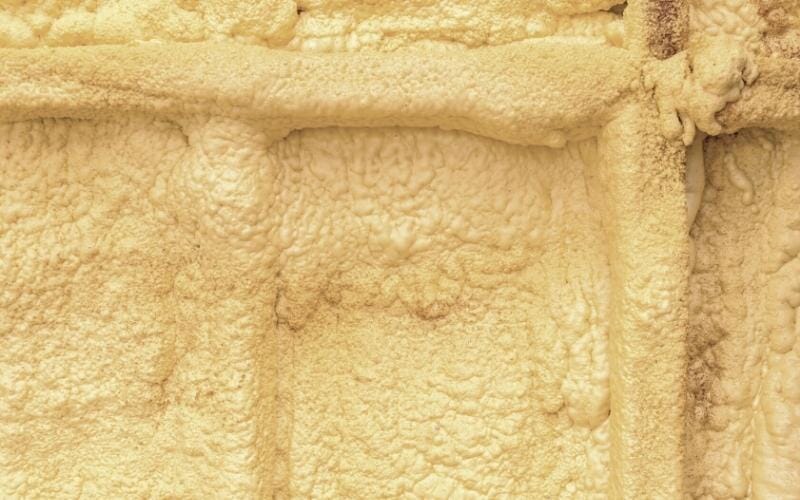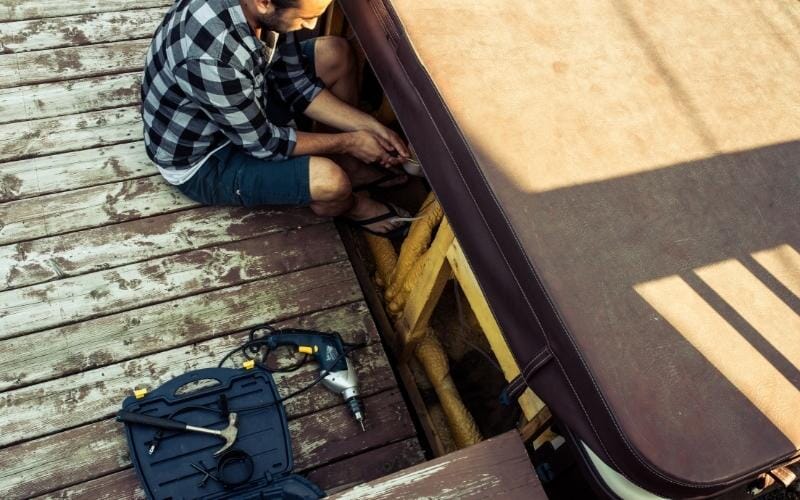 PARTIAL FOAM INSULATION
Similar to full foam, partial foam insulation is used to cover specific areas of the cabinet rather than filling the entire internal space. This isn't as efficient at retaining heat as a full foam insulated hot tub but is still effective at keeping costs down. With the plumbing and parts being mainly covered in foam, access and servicing is easier but can still be difficult compared to perimeter insulation (see below) or our own HydroWise insulation.
While foam insulation is still in use, here at Hydropool we no longer use it in our hot tubs. Once the foam sets, it can make for an extremely difficult task when replacing parts or carrying out a service on the hot tub. While undoubtedly efficient at trapping heat within the hot tub, it can lead to additional costs beyond parts and labour, as removing some of the foam might be needed to replace equipment, leaving you paying more in the long run by needing to replace working parts as well as foam.
PERIMETER FOAM INSULATION
An alternative to foam insulation and the problems it can cause is perimeter insulation. This is where a hard structure using wood, plastic or metal, with varying degrees of efficiency, is used to create a solid perimeter around the hot tub. This means the floor, walls and cabinet are insulated, and a warm zone is created between them and the shell. Air is then trapped in the space, enhancing the insulation quality of the design and allowing the heat generated by the components to transfer to the water rather than escaping out of the sides.
Almost the complete opposite of foam, the vast majority of the cabinet is insulated while still leaving the plumbing and parts accessible. This creates a much easier environment for accessibility and servicing while retaining heat as a foam insulation hot tub would, whilst not being quite as energy efficient. More importantly, if a leak does occur, it can be assessed and fixed with relative ease without the hassle involved in breaking away the foam surrounding the leak.
While this type of insulation is common, and Hydropool used it for some time in our hot tubs, we stopped using it due to the lack of support for the plumbing and parts. While still being an effective insulation material and type, we knew we could find a better way, which is why we utilised all of the knowledge we've accumulated from previous decades to develop our own insulation that delivers outstanding heat retention and insulation.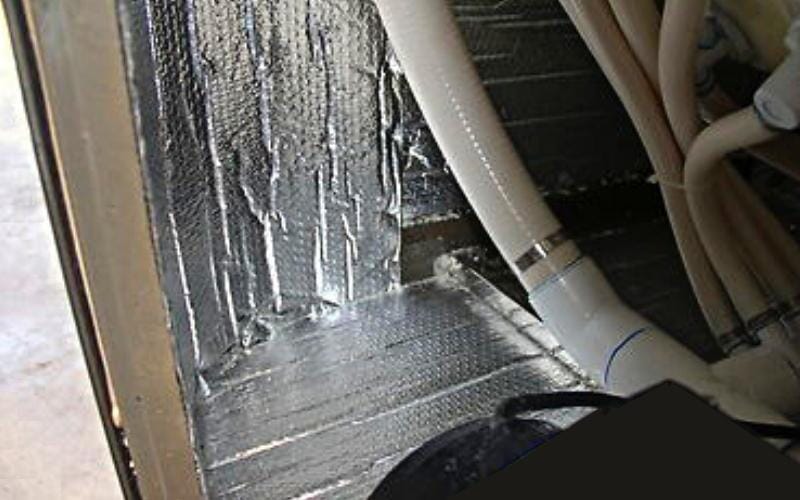 HYDROWISE INSULATION
One of the most frequent questions we're asked is around how to get the most energy out of a hot tub and keep costs down. This is always a question we ask ourselves when designing a hot tub, as we recognise this is a large part of owning one.
Our exclusive HydroWise Thermal Shield is a three-layered system that traps the heat at various levels. First, a blanket is wrapped around the plumbing, capturing the excess heat from the parts. Second, the interior of the cabinet is layered with a blanket, which reflects heat off the equipment and back into the unit to retain it within the hot tub. Finally, the third layer is applied to the base of the hot tub to keep the cold out and generate a hybrid heating system that can all be recycled into the water.
Used in our Signature Self-Cleaning collection, every model has the patented HydroWise Thermal Shield insulation, which is guaranteed to insulate your hot tub to maximum effect. Our exclusive insulation technology transfers the waste heat generated by the equipment into the water, saving you time and money. An optional hardcover designed specifically for the Signature range can also increase heat insulation efficiency, with a hydrothermal layer added to keep the heat inside the hot tub and is suitable for extreme cold weather scenarios.
This allows for a vast reduction of energy loss and allows excess heat to be recycled, increasing the temperature of your hot tub quicker while maintaining it when the hardcover is sealed on. Our Signature Self-Cleaning collection also features our exclusive filtration technology which cleans the water every 15 minutes and drastically reduces the filtration time and, therefore, the amount of energy needed to perform a cleaning cycle.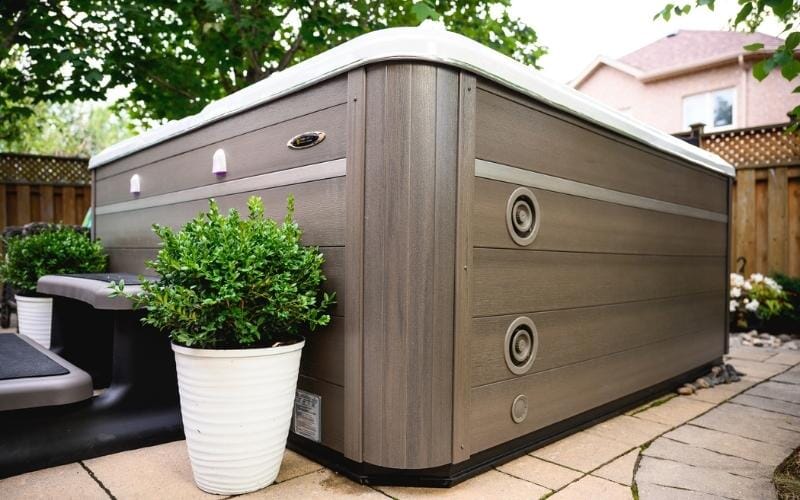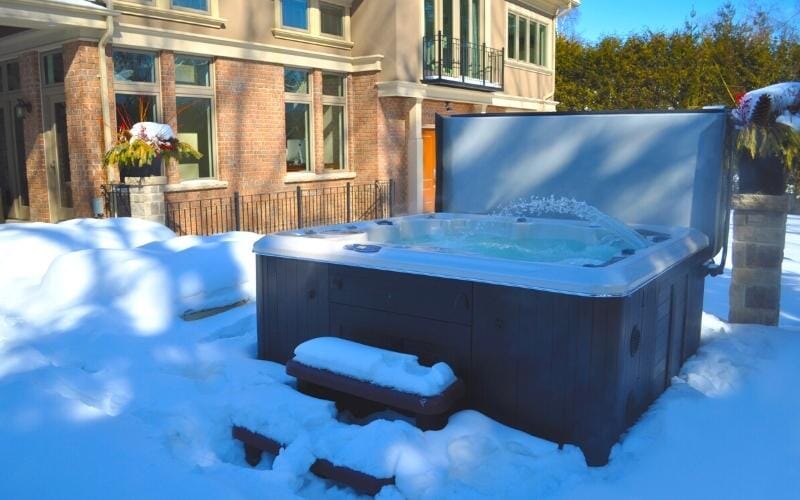 Many factors affect the energy expenditure of your hot tub, from the frequency of usage, regional climate, quality of build and materials used. As a result, hot tubs can vary in energy efficiency and while using some of the above insulation systems can bring about differing results, you won't find the HydroWise Thermal Shield system in any hot tub besides a Hydropool one.
We recommend choosing a hot tub with insulation that allows for easy access to plumbing and parts and offers regular hot tub usage that equates to an average of less than £2.00 a day. This will be cost-effective long term and provide good insulation for the life of the hot tub. Hydropool's Serenity and Signature Self-Cleaning collections both come with the HydroWise Thermal Shield Insulation as standard, making your hot tub cost less in the long run and be one of the most energy efficient models on the market today.
Find Your Nearest Hydropool Showroom
Discover the Hydropool hot tub or swim spa that's right for you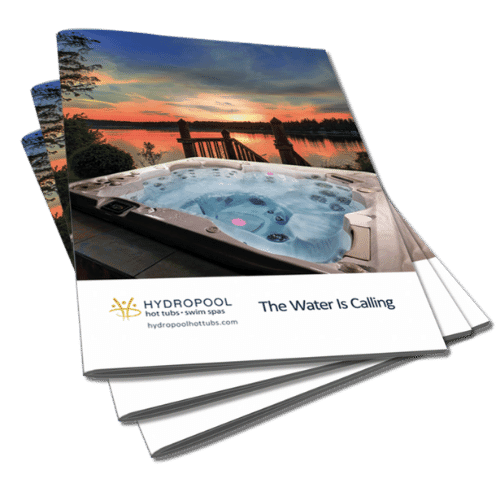 Download Our Brochure
Every Hydropool hot tub and swim spa is designed to deliver a fantastic experience. Whether you're looking for a relaxing hydromassage, a space to enjoy with family and friends, or you're looking to improve general fitness or athletic performance in our swim spas – we have a model to meet your needs. Download your brochure now.
Download Our Buyers Guide
Whether you are looking for a hot tub to relieve stress and ease pain, or a swim spa for keeping active, or you simply don't yet know what you're looking for, our buyer's guide is the perfect place to begin. Here to help with your planning, our guide helps you get a little deeper into the specifications, benefits, and features of the Hydropool hot tub and swim spa collections. Download your buyer's guide now.