Find Your Perfect Hot Tub
With so many hot tubs to choose from, how do you know which one is right for you? In a few simple steps, we will show you the ideal hot tub for you!
Hydropool Hot Tubs
Three Great Hot Tub Collections
Our Signature Self-Cleaning collection provides the ultimate in luxury, comfort and massage.
Our Serenity collection features sleek lines and a stunning cabinet.
The Classic collection features affordable luxury for everyone.
The Signature Self-Cleaning Models
The Signature Self-Cleaning Hot Tub Collection
If only it could clean the house, too! With nine models to choose the Signature Self-Cleaning collection features forty years of development and innovation experience as a leader in the hot tub industry. Providing the ultimate in luxury comfort, massage and ease of maintenance the Signature Self-Cleaning collection benefits from a host of exclusive features to give you the ultimate hot tub experience. Our exclusive patented self-clean technology filters 100% of the water in only 15 minutes making it the world's easiest hot tubs to maintain, ensuring you are spending more time relaxing in your hot tub than maintaining it. Each hot tub in the Signature Self-Cleaning collection is complete with a wellness guide to ensure you get the best wellness program from your hot tub and our platinum and titanium models include our hydrotherapy control offering the world's only pre-programmed massage therapy that features eight hydrotherapy programs, such as leg pain, back pain, sports recovery, headache and insomnia providing the ultimate stress relief.
Patened 
Self-Cleaning Technology
Worlds Only 
Pre-Programmed Massage
Starting Price Range
£££ – ££££
The Hydropool Serenity Models
Serenity 4300

The Serenity 4300 is perfect for those looking for a smaller tub that feels large inside!

Serenity 4500

The Serenity 4500 4-person hot tub with a lounger that doubles as a unique cool-down ledge.

Serenity 5900

The Serenity 5900 features comfortable deep seats and full-body massage with space for 5.

Serenity 6600

The Serenity 6600 is a small but spacious spa, with 2 captain seats and 4 Massage Zones.
The Serenity Collection
Our Serenity collection features sleek lines and stunning cabinets and high flow filtration, the serenity is a great spa for anyone. Each Serenity model comes in one easy-to-understand configuration with limited options and upgrades, making it easy for you to enjoy simplicity at its best. The Serenity collection comes in 3 different sizes. This collection features premium lighting and exterior moonlights, 2 Aqua Blade waterfalls, premium design maintenance-free cabinetry and our weather seal insulation system. Every model also features non-slip padding throughout the spa for safe east entry and exit.
Standard
Premium Led Lighting
Optional
Pure Water System
Energy Efficiency
4.5 Stars
Starting Price Range
$$ – $$$
The Classic Collection
The Classic collection features affordable luxury for everyone. With simple timeless designs, the Classic collection is very flexible with 110v or 220V convertibility that allows you to simply plug into a regular outlet with no need for an electrician, saving you money at the time of install making them perfect for smaller spaces, first-time buyers or someone looking to downsize.
Plug & Play
110v or 220V Convertible
Optional
EZ-Pure Ozone System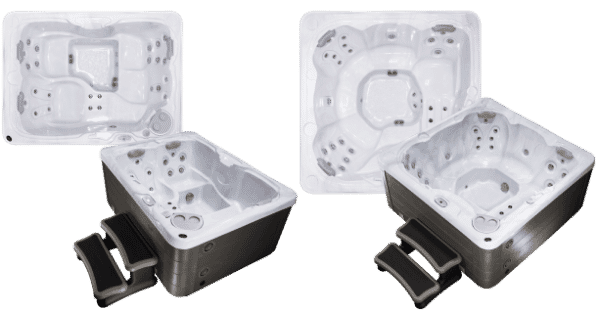 See What Our Customers Have To Say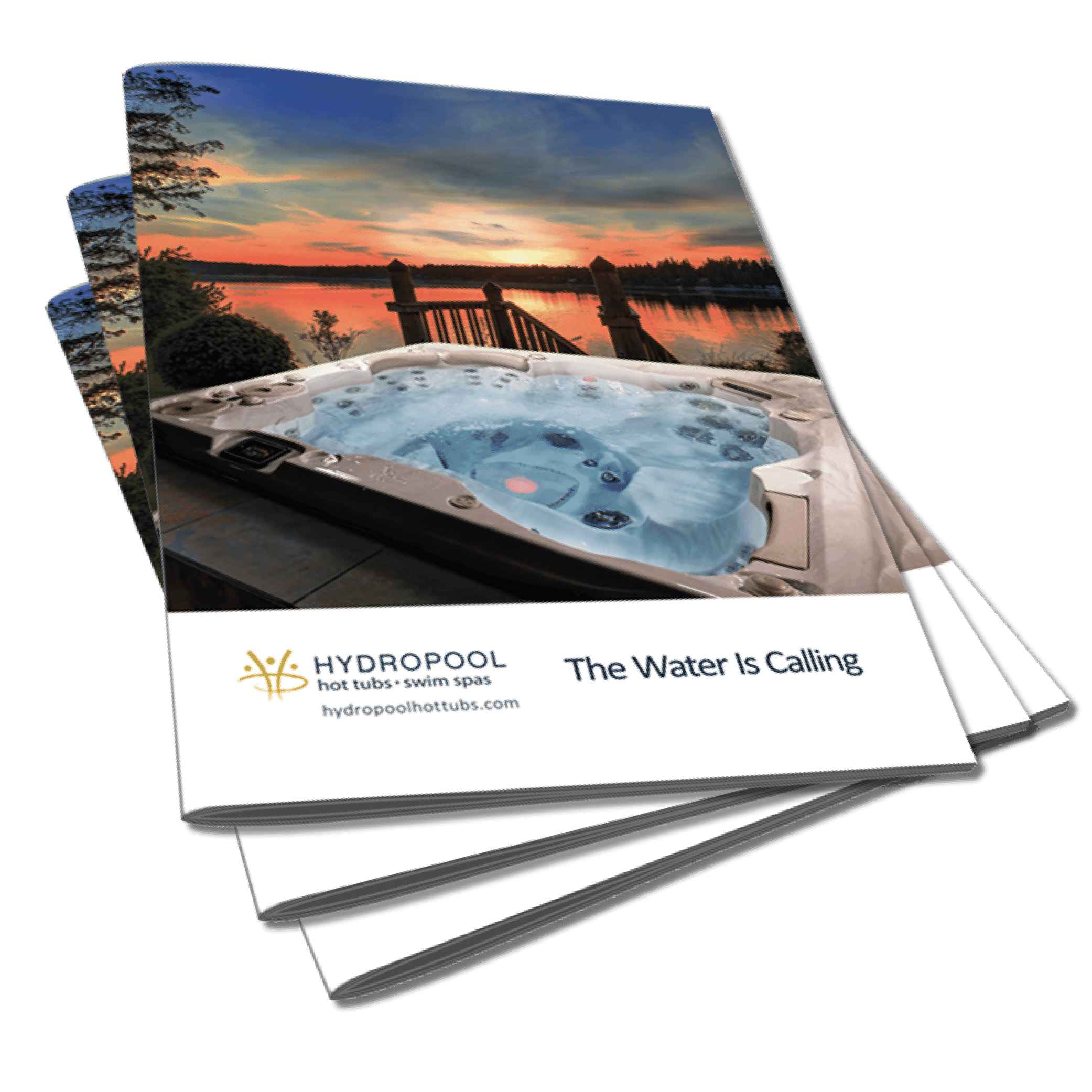 Download Our Brochure
Every Hydropool hot tub and swim spa has been designed to deliver a fantastic experience no matter if you are looking for a relaxing hydromassage to relax or unwind in a hot tub or looking for family fun or improve athletic performance in our swim spas, our brochure highlights our entire collection. Download your brochure now.
Download Our Buyers Guide
Whether you are looking for a hot tub to relieve stress and ease pain or a swim spa for keeping active or you simply don't know what you are looking for, our buyers guide is your perfect place to begin. Here to help with your planning our guide helps you get a little deeper into the specifications, benefits and features of the Hydropool hot tub and swim spa collection. Download your buyers guide now.