Standard
All-Active Therapy Jets
Optional
EZ PureOzone System
Energy Efficiency
3.5 Stars
The Hydropool Classic Collection
Hydropool Classic Collection
There is exceptional quality, comfort and value in every Classic hot tub. Attractively priced and packed with exciting features that are sure to please even the most budget-minded consumer. The modern design and enticing ergonomics are sure to bring tranquillity to you and your guests while delivering many years of fun and enjoyment for friends and family. With simple timeless designs, the Classic collection provides full body support with soft comfortable pillows and body-sculpted seating for ample comfort. You'll love all the features of this healthy living range, including the comfortable lounger, variety of multi-level seats, and beautiful LED lighting.
The Hydropool New Year New You Event!
Save Up To £1,500 Off Any In-Stock Model.
Expert Advice
Our specialist retailers are here to help you find the perfect model to meet your needs and requirements.
CLASSIC NEVER GOES OUT OF STYLE
Lose yourself in relaxation as our targeted jets deliver powerful hydrotherapy. The Hydropool special edition Classic range is ideal for family and friends to engage, reconnect and relax. Each Classic model comes in one easy-to-understand configuration with limited options and upgrades, making it easy for you to enjoy simplicity at its best.
Nature's Most Powerful Oxidizer
Ez Ultra PureOzone
Ozone has existed on Earth for as long as oxygen has been here – about 500 million years. It has existed in our universe for billions of years.
Ozone is one of the most powerful sterilizers in the world and can be used to destroy bacteria, viruses, and odours. Ozone can be found quite readily in nature and occurs from lightning strikes that occur during thunderstorms.
Lightning is nature's air purifier. That "fresh, clean, after-the-rain" smell that we notice after a storm results from nature's creation of ozone.
Hydropool's Ez Ultra PureOzone system brings nature into your hot tub, reducing your water maintenance so you can spend more time relaxing surrounded by clean fresh water.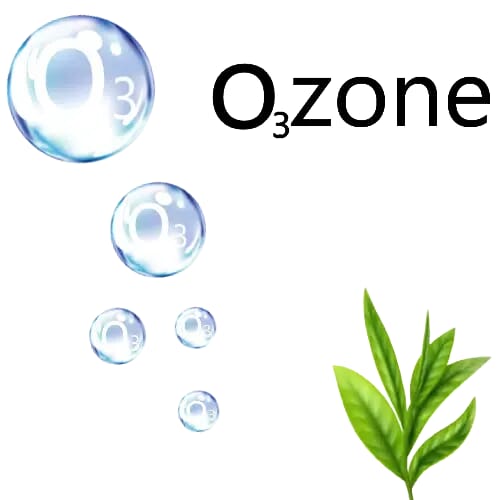 Shop Our Other Great Collections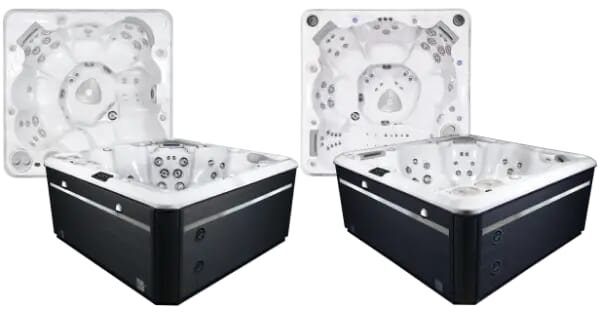 Signature Collection
Our exclusive patented self-clean technology filters 100% of the water in only 15 minutes, making this collection the world's easiest hot tub to maintain. The design of our seating and the strategically placed jets create a continuous flow of water, pushing all floating debris towards the high flow skimmer and boosting the efficiency of our Self-Cleaning system. The wide-mouth skimmer and pre-filter remove floating debris and oils, preventing clogging of the pump and heater, and increasing filtration by moving debris into the pre-filter. The HydroClean floor vacuum pulls debris across the floor, helping to effectively circulate water care products and virtually eliminate the need to vacuum.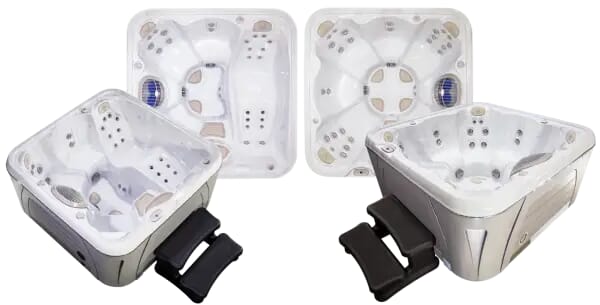 Serenity Collection
Hydropool introduces an all-new redesigned cabinet and frame. The new unibody frame cradles the all-new edgewater shell and it all sits on a poly insulated floor sealing in the acrylic shell, cabinet and frame. This creates a completely sealed system that keeps the heat in and the cold out in winter. In the summer, heat can be released and regulated by the fully adjustable EcoHeat exchange venting. Each Serenity model comes in one easy-to-understand configuration with limited options and upgrades, making it easy for you to enjoy simplicity at its best. The Serenity collection comes in 3 sizes. This collection features premium lighting, exterior moonlights and 2x AquaBlade waterfalls.