Exclusive Self-Clean Technology
SELF-CLEANING HOT TUBS & SWIM SPAS
Learn What Makes Our Hot Tubs & Swim Spas Self-Cleaning
Whether you're experiencing the incredible Clean & Clear Micro-filtration system of our Serenity, Classic, or AquaPlay collections, or the full power of the 'Self-Cleaning Technology' found in our Signature, Aquatic or Executive collections, you can rest assured that your Hydropool will deliver clean, pure water that is 100% filtered and easy to maintain.
We understand that one of the biggest challenges for our customers is the time they need to set aside for maintenance. With our patented self-cleaning technology, we have created the world's easiest hot tubs and swim spas to maintain.
Our exclusive self-cleaning system filters 100% of the water in only 40 minutes in swim spas, and only 15 minutes in hot tubs – the most efficient in the world! In addition, we have developed a Quick Drain System for our self-cleaning models that 'pumps' water out to any distance, saving you the time and hassle associated with standard drainage systems.
What Is Self-Cleaning Technology?
Of course, self-cleaning technology does not mean that your hot tub or swim spa takes care of itself entirely with no maintenance whatsoever. What it does mean is that significantly less maintenance is involved, saving both time and money. In simple terms, a self-cleaning hot tub and swim spa has incredibly efficient filtration and an automatic dosing system. It's an intricate and innovative cleaning mechanism throughout the entire system.
1. HydroClean Filtration Jets
OPTIMISED SURFACE FILTRATION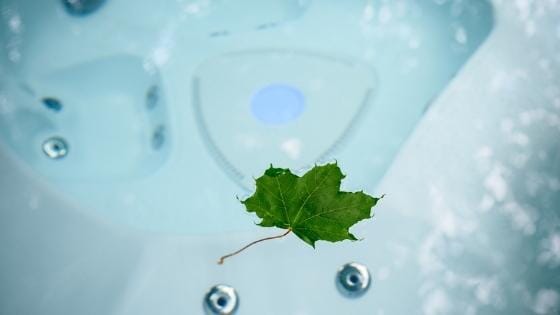 The unique design of the shell and strategically placed jets create a continuous flow of water, pushing all floating debris towards the high flow skimmer and pre-filter, boosting the efficiency of our Self-Cleaning system, and leaving the water surface clean and clear.
2. High Flow Skimmer & Pre-filter
TOTAL SURFACE CLEANING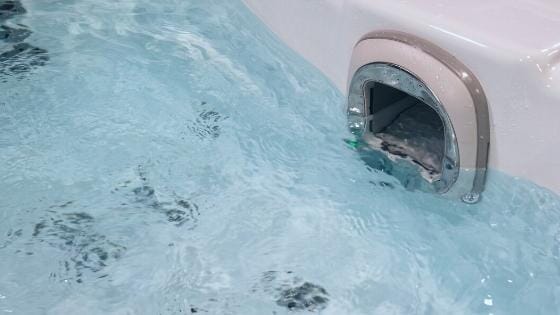 Our specially designed High Flow Skimmer and Pre-filter is built to remove floating debris and oils. This also prevents larger debris from clogging the pump and heater, which increases filtration, moves debris into the Pre-Filter, and extends micro-filtration cleaning cycles.
3. HydroClean Floor Vacuum
DEEP FLOOR CLEANING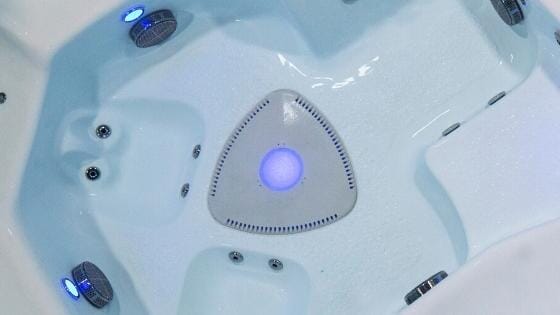 Our self-clean floor vacuum means there's no need to manually vacuum the floor of your hot tub or swim spa! Hydropool water care products are more effectively circulated, thus removing heavy contamination (such as dirt and grit) right down to the floor.
4. Pressurized Micro-Filtration
CLEANS 100% OF THE WATER IN MINUTES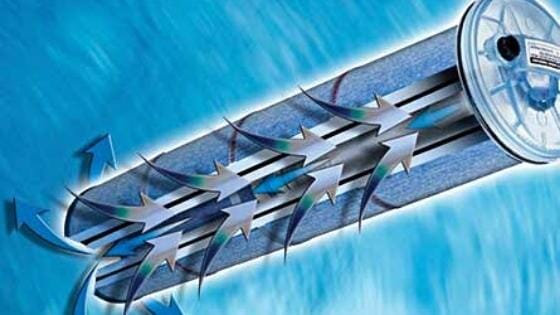 Our HydroClean Filter is designed to make cleaning easy. Extended cleaning cycles and easy to access result in easy, stress-free cleaning every time. Our micro-filtration systems are odourless and easy to access, while out of sight and contact from bathers.
5. PureWater System
ADVANCED PURIFICATION SYSTEM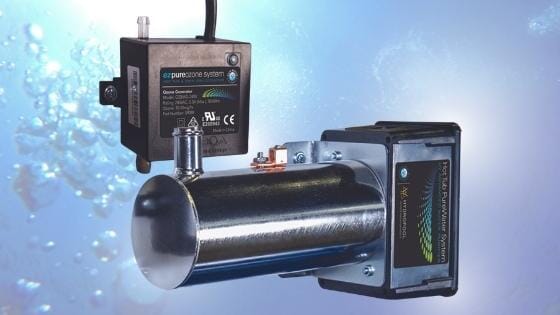 Designed to keep your Hydropool hot tub or swim spa water safe and crystal clear the way nature intended. A combination of Ozone and UV Light eliminates 99% of all contaminants, reducing chemical dependency by 50%. Thus, reassuring your family's safety and protection.
6. Self-Clean Indicator
ALWAYS ON THE JOB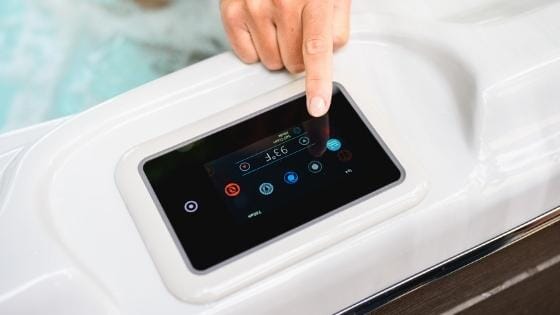 How do you know the self-cleaning system is working? Our worry-Free Indicator designates that the Self-Clean and EcoHeat Exchange system are both active, consistently reassuring your family's safety and protection.
PURE WATER
Our PureWater System Is All-Natural
We don't take the power of water lightly. To us, it's a precious commodity, so we've gone out of our way to create the most efficient water purification system in the world. The combination of our PureWater System and our Self-Cleaning technology gives you an automatic system to easily maintain and manage your water.
The PureWater System combines nature's UV light and nature's Oxidizer Ozone in combination with our Self-Cleaning technology to eliminate 99% of all contaminants.
Like sugar in a cup of water, hot tub and swim spa sanitising chemicals will no longer dissolve once the water reaches its threshold of dissolved solids. Therefore, even the most well-maintained water must eventually be changed. The effectiveness of our combined Self-Cleaning and PureWater systems reduce chemical dependency by 50%, extending the lifespan of the water, meaning less frequent water changes.
Here's How We Make It Happen
The combination of advanced purification using UV and Ozone creates active oxygen in the PureWater System. This removes any Calcium and Biofilm inside the pipes. All of this reduces the need to chemicalise your hot tub or swim spa water, as the PureWater System eliminates 99% of all contaminants. Our PureWater system is active whenever your hot tub or swim spa is circulating water, and our Quick Diagnostics shows that everything is in working order.
1. MICRO CELL OZONE PURIFICATION:
Water continuously passes through the patented Micro Cell that treats it with Ozone – a highly effective rapid oxidation process that reduces chemical usage by 50%.
2. EXPOSURE TO UV LIGHT:
The Ozone treated water then passes through an ultraviolet light Chamber exposing it to a high volume of UVC light, purifying it even further.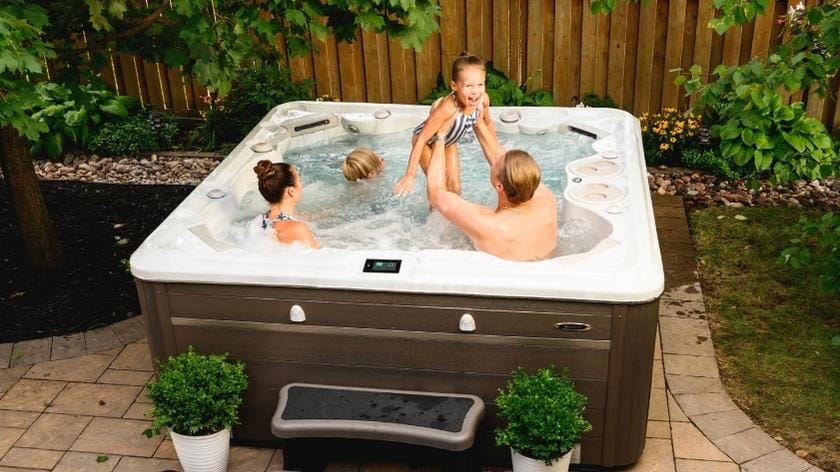 While our Serenity, Classic, and AquaPlay collections feature exceptional high-end micro filtration systems and are easy to maintain – our Signature Self-Cleaning, Aquatic and Executive collections are unlike anything available on the market today.
Discover the other exclusive features of our Self-Cleaning collections such as HydroWise Energy Efficiency, Customised Zone Therapy, and State Of The Art Design.
We understand it can be confusing when researching which product is best for you. Our network of specialist retailers is dedicated to helping you find the perfect hot tub or swim spa to meet your individual needs and requirements. Contact us today to arrange a free no-obligation consultation.
To see all the benefits of our hot tub and swim spa collections have to offer, simply fill out our contact form below and download your free brochure.