Executive Trainer 19EX Professional Swim Spa

Featuring our patented Current Collector and V-Twin Jets as standard, giving you the best swim in the industry.
Swim System
V-Twin Jets W/VFX Pumps
Executive Trainer 19EX Professional Swim Spa
Self Cleaning Large Professional Swim Spa
Executive Training Swim Spa 19EX
Quite simply the best swim spa on the market today, the Self Cleaning 19EX Executive Trainer is the exercise pool of choice for trainers and triathletes alike. Our most spacious swim spa offers the most comfortable environment for swimming and total body fitness with a length of 19 feet. Our patented V-Twin jet and current collector work seamlessly together to create a swim current that is both natural, and fully adjustable to any level of swimming ability. This means that anyone from toddlers to triathletes can find their level at the touch of a button on the AquaPro control.
When it comes to full body exercise in this luxury swim spa, the wide current provides excellent core resistance to give you a more effective aquatic exercise. Our underwater treadmill technology comes as standard to give you low-impact jogging and walking that burns the same level of calories but without the pounding impact of dry land activity. This means the 19EX Executive Trainer is an excellent exercise companion to help manage or prevent joint pain and common running injuries.
The Executive Trainer swim spa also incorporates ergonomically designed hydromassage seats which are perfect for relaxation and recovery after a long, hard workout. Each of the two seats have a unique configuration of jets for total body recovery, making this the total fitness and relaxation companion for any athlete.
Expert Advice
Our specialist retailers are here to help you find the perfect model to meet your needs and requirements.
Swim Spas Options and Features

FORM Goggles 
Hydropool offers 1 pair of FORM Goggles with every Executive and Aquatic Collection swim spa. Now you can truly understand your swimming metrics in real-time in a heads up display.


V-Twin Jet Technology
The patent behind our jet propulsion system makes the V-Twin jets the most powerful, predictable and non-turbulent jets on the market today.


Hydropool PureWater System
Hydropool's PureWater system is the #1 recommended upgrade and is the smartest safest, easiest and most cost-effective way to keep your hot tub or swim spa safe and sparkling clean.


Rollaway Spa Cover
Hydropool offers optional rollaway cover upgrades to enhance your experience. Easily opened by one person, the rollaway is the #2 recommended upgrade and is loved by all our customers.


HydroWise Thermal Shield System
Hydropool hot tubs are engineered to be the most energy efficient swim spa in the world, providing 100˚F / 37˚C for pennies a day.


Hydropool Self-Cleaning System 
Hydropool hot tubs filter 100% of the water every 15 minutes and is the most energy efficient filtration system in the world.


How They're Made
Hydropool hot tubs and swim spas are manufactured in Mississauga Ontario Canada by experienced designers and engineers, ensuring that we continue to exceed our customer's expectations.


Installation Video
Before you can enjoy your new Hydropool swim spa, you will need to get in installed. This process is easy when you know what to expect. It's all here in our delivery and install video.
See What Our Customers Have To Say
Executive Trainer 19EX Professional Swim Spa Gallery
Executive Trainer 19EX Professional Swim Spa Benefits and Features
Specifications
Executive Trainer 19EX Professional Swim Spa Details
Dimensions
558.80 cm x 236.22 cm
Height
134 cm
Volume
9,038 L
Weight Full
22,948 lbs / 10,412 kg
Seating
2-Person
Lighting
Underwater LED Safety Lighting
High Flow V-Twin Swim Jets
2
High Flow SlipStream Swim Jets
1
Total Therapy Jets
23
1/6hp HydroClean Filtration Pump, Evergreen & AquaBoost Pump
1x 3hp & 2x 4hp Pumps
Heater
1x 3 kW & 1x 4 Kw
Self-Cleaning
Yes
HydroClean Filtration Pump
Yes
Programable Filter Cycles
Yes
SoftStride Exercise Mat
Yes
AquaCord Swim Trather
Yes
Rollaway Cover
Optional
Summer Cover with Tie Downs
Optional
Bellagio Package
Optional
Aqua Rowing Kit
Optional
Aqua Fitness Package
Optional
Box Fit Fitness Package
Optional
48" Stainless Steel Exercise Bar (Left Side Only)
Optional
Northern Lights + 2 LEDS
Optional
Southern Lights
Optional
HydropFlex Air Therapy
Optional
Auxiliary Heating System By-Pass Loop
Optional
Hydropool Surround Sound
Optional
Pure Water System
Optional
Ez-Pure Ozone
Optional
I-Command Wifi
Optional
Warranty
10/5/3 Year Limited
Owners Manuals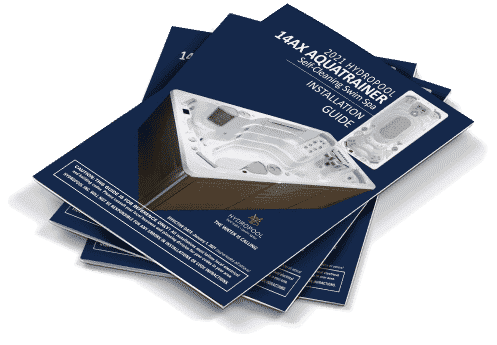 Whether you looking at purchasing or you are an existng owner, This manual will provide you a better understanding of the product. Download the owners manual for more detailed specifications, installation instructions, and electrical specifications and connection requirements
Swim Spa Collection Brochure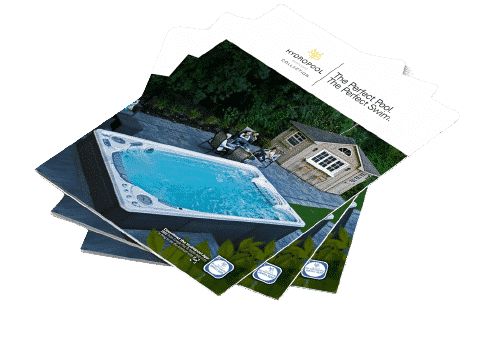 Every Hydropool hot tub and swim spa is designed to exceed your expectations with superior ergonomic design, and 10-year structural guarantee. Wet your appetite for supreme luxury with a little light reading. Download the latest brochure here to help choose the model which is right for you.
Buyer's Guide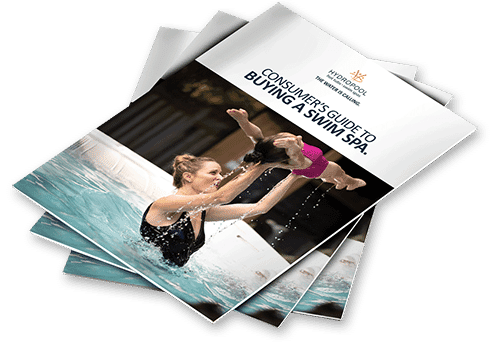 Whether it's staying active, defying stress, or combating pain, your Hydropool can and will help you be your best self. Go a little deeper into the specs, and explore all the features and conditioning benefits of our World's only Self-Cleaning hot tubs. Jump in with Hydropool. The Water is Calling.