6 Tips For Swim Spa Shopping
SIX THINGS TO LOOK FOR WHEN SWIM SPA SHOPPING
Deciding to invest in a swim spa is one of the best decisions you'll make. It's a fantastic all-in-one swimming pool, hydromassage and aquatic fitness centre that can be used in all seasons while providing incredible health benefits for you and your family.
When shopping for a swim spa, there are a few important factors to bear in mind before you make a decision on what type to purchase.
FIND YOUR PERFECT SWIM SPA WITH OUR ONLINE TOOL
REPUTATION
Brand reputation is crucial when researching a swim spa, as not only the quality of the build but also jets and plumbing can vary greatly between manufacturers. When looking for a swim spa, research the brand to make sure they have what you're looking for, be it features, build quality, size or after-sales care. Many brands offer something similar to one another, but there can be slight differences in their collections, so make sure that they are delivering what they say they will.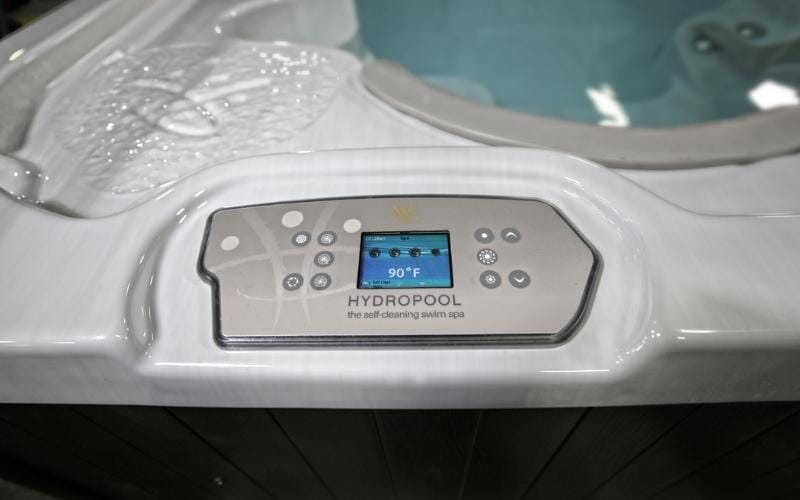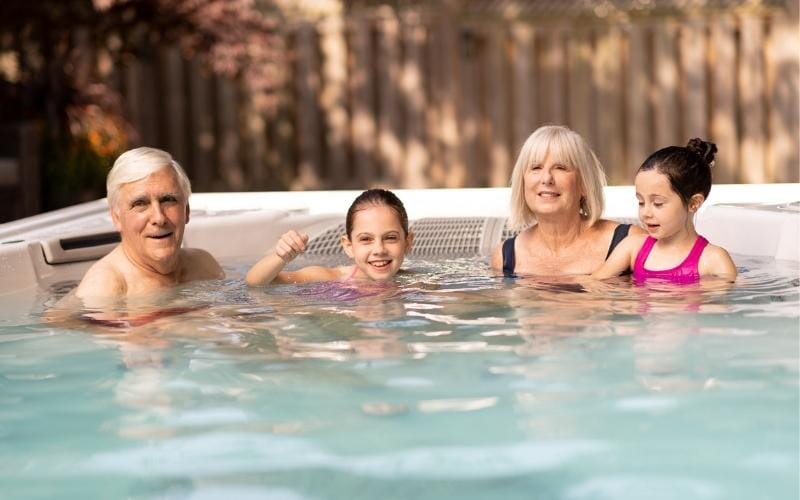 Also, research the brand themselves and what other customers say about them. Do they deliver across the board in comfort, style and functionality, or do they seem to be focusing on one area, such as design? Do they offer optional upgrades to enhance the swim spa experience or are they promoting the price rather than the features? Also, research their customer service, as it's important to know you can rely on them for their support if you have any questions at any stage of the buying process.
Equally, you need to know the brand is behind you and not 'here today. gone tomorrow'. Make sure they are a reputable organisation that can support you through the life of the swim spa, whether that's replacing parts, answering any questions you have or helping you with the installation process. A good brand is one that you can rely on.
THE RIGHT SWIM EXPERIENCE
One of the most important aspects to consider when shopping for a swim spa is the quality of the swim itself. Make sure the swim spa is adaptable to the level of swimming ability you have; if you're a beginner you don't want to be choosing a swim spa intended for professional swimmers as it that will provide too strong of a current and may discourage you from making the most of what is a great facility to have
The Hydropool Aquatic and Executive 'Trainer' is a perfect swim spa for someone who is keen to improve their swimming skill level, as the swim current can be adjusted and help progress from beginner right up to seasoned athlete.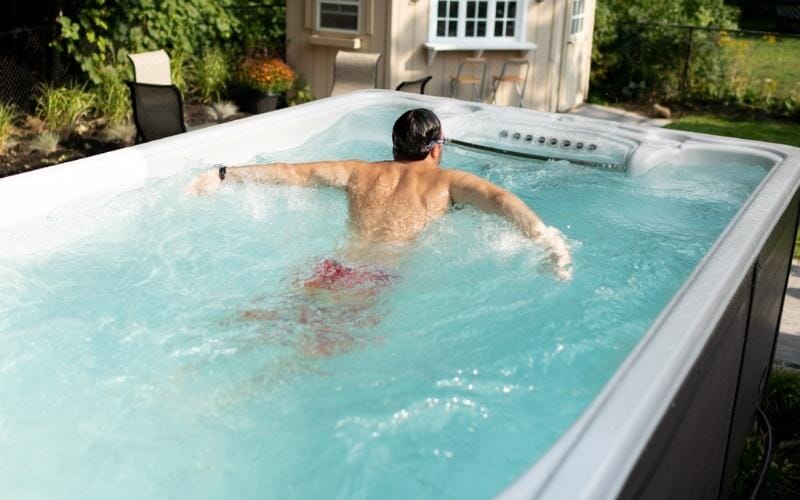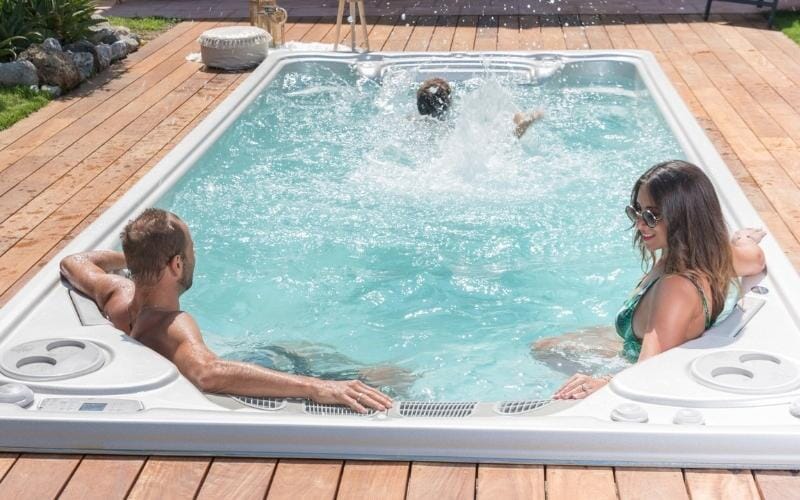 Swim spas also come in different sizes and depths, so spend some time looking at how deep it needs to be for everyone who will be using it. If the swim spa is too deep, you or others using it might find it difficult to maximise the swimming potential, or just generally enjoy the water-based activities it offers.
Are you looking to use the swim spa primarily for swimming? Or are you intending it to be an aquatic exercise unit as well as a place to receive a soothing hydromassage? Thinking about what you want to get out of the swim spa is crucial to finding one that suits exactly what you need. A swim spa is designed from the ground up to help you improve your life, so making sure you get the right experience is key.
MAKE SURE YOUR SWIM SPA IS FUN!
It's key to recognise that a swim spa isn't just for swimming, it's for having fun, spending time with the family or with friends, as well being as a great place to relax with a massage. Make sure you find a swim spa that suits the needs of everyone involved, as you'll get much more use out of it if it's meeting everyone's requirements.
Hydropool offers a range of swim spas that are versatile in their features and accessories, whether you're looking to utilise the aquatic exercise components or add extras for quality wellness time. What is certain, however, is that you'll always receive is a quality swim or hydromassage experience every time.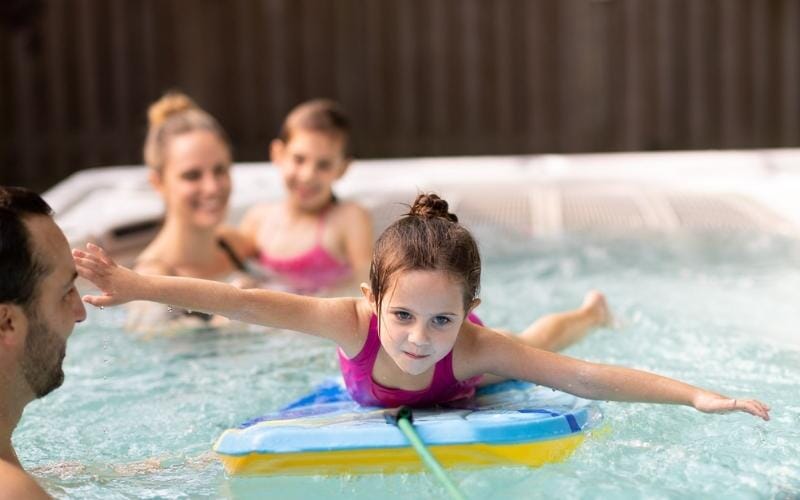 THE COMFORT OF YOUR SWIM SPA
Another key consideration is how comfortable the swim spa is. After all, it's a place to relax and unwind in the evening or a place to set yourself up for the day ahead. Ensuring that both the spa itself and the seating area fits your body will guarantee you spend more time in the spa. Hydropool has ensured that our seats are ergonomically designed to allow your muscles and spine to open up, ready to receive a fantastic and rejuvenating hydromassage.
The holistic wellness nature of a swim spa enables you to do a variety of aquatic exercises alongside swimming and then receive a great hydromassage afterwards. Making sure you fit comfortably into the seats will ensure maximum benefit from the swim spa long term.
EASE OF MAINTENANCE
Cleaning and maintaining a swim spa are a necessity, but it doesn't have to be a chore. While it is a large item, not all swim spas are created equal when it comes to cleaning. Hydropool has created the world's easiest swim spa to clean; using our self-cleaning technology, which we've put into both our Aquatic and Executive collections, we filter and purify 100% of the water in only 40 minutes.
When looking to buy a swim spa make sure the brand and manufacturer clearly show if it's easy to maintain and service. It's also worth checking to see if they provide any instructions or promote how best to maintain your swim spa, as you may need to vacuum the bottom of your swim spa should it be filled with heavy debris that doesn't float to the surface.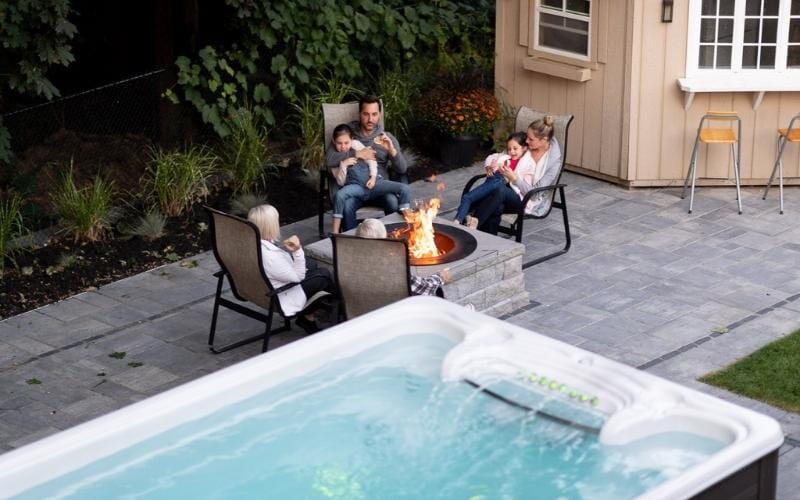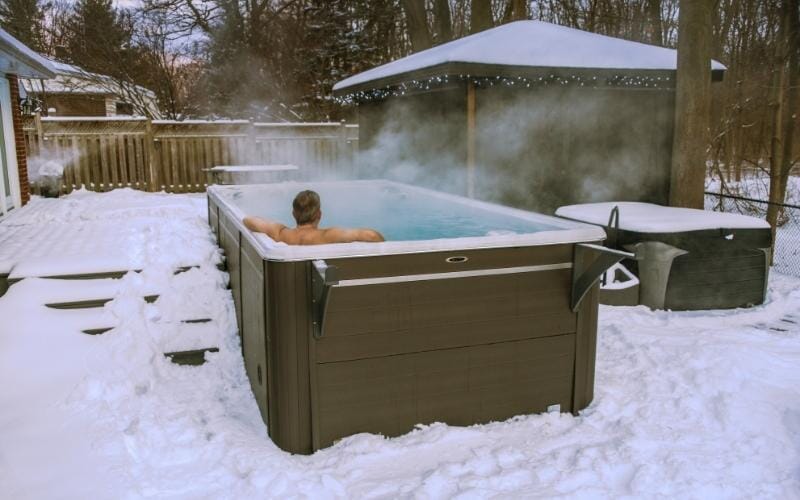 ENERGY EFFICIENCY
Swim spas are a large unit, no matter what size you are looking for, so it's important you find one that is energy efficient. When searching for a swim spa, make sure it's well insulated to retain as much heat as possible within the shell and cabinetry and also suitable for your regional climate. Not all brands create swim spas that are weather-resistant and ensuring you have one that's suitable for the weather where you live could stop potential damage to parts. This will help avoid these situations and mean you use the swim spa extensively without fear of a fault developing.
THE HYDROPOOL DIFFERENCE
A swim spa provides incredible health benefits and serves as a great focal point for your garden or indoor space for people to gather and spend time together. When researching which swim spa is best for you, make sure it fits your needs and is going deliver what you intend it to.
Hydropool provides swim spas that are suitable for all weather conditions and features the world's only self-cleaning technology. Check out some of the amazing features you can expect from us here, or fill out a contact form below for a free brochure.
Find Your Nearest Hydropool Showroom
Discover the Hydropool hot tub or swim spa that's right for you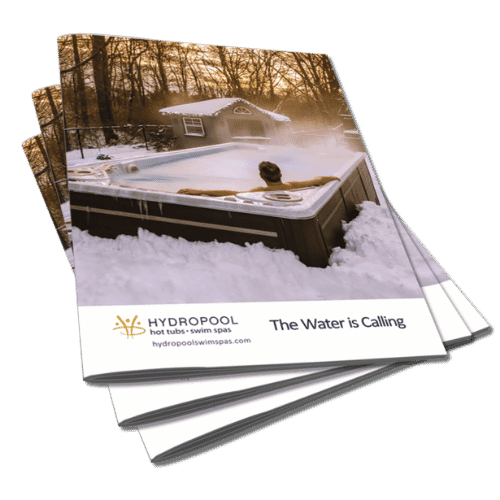 Free Hot and Swim Spa Brochure
Every Hydropool hot tub and swim spa is designed to exceed your expectations with superior ergonomic design, jet options and 10-year structural guarantee. Wet your appetite for supreme luxury with a little light reading. Download the latest Hydropool hot tub and swim spa brochures here.
Free Hot and Swim Spa Buyer's Guide
Whether it's staying active, defying stress, or combating pain, your Hydropool can and will help you be your best self. To help with your planning, explore our guide to assist your purchasing journey. Go a little deeper into the specs, and explore all the features and conditioning benefits of our world's only Self-Cleaning hot tubs & swim spas.