The Hydropool Swim Spa Difference
WHAT MAKES HYDROPOOL SWIM SPAS DIFFERENT?
Hydropool have been making swim spas for nearly 30 years, and in that period, we've developed, enhanced, and advanced our swim spa with superior hydro technology and a dedication to crafting some of the very best spa swimming pools available today.
Here, we're going to talk about some of the main things that set Hydropool swim spas apart from other brands on the market.
FIND YOUR PERFECT SWIM SPA WITH OUR ONLINE TOOL
OUR SWIM SPA DESIGN
As you'd expect when buying a swim spa, the swimming experience is crucial. We've developed our swim current technology over the decades, enhancing and perfecting the flow of water to create and sustain a powerful and predictable current.
Our consistent drive to ensure our customers attain the maximum swim experience they can have led to us creating one of the industry's most advanced swim spas, with our Executive and AquaTrainer collections being the pinnacle of swim spa technology. These collections deliver an incredible swim every time with a consistent current.
One of the reasons why we're able to deliver an outstanding swim current is the exclusive plumbing technology we use. The proper size and number of pumps, along with their positioning, differentiates a mediocre swim spa from a great one. How we make sure you get a perfect swim every time is by placing the pumps as close to the jets as possible, allowing for a smooth, predictable current every time you use it.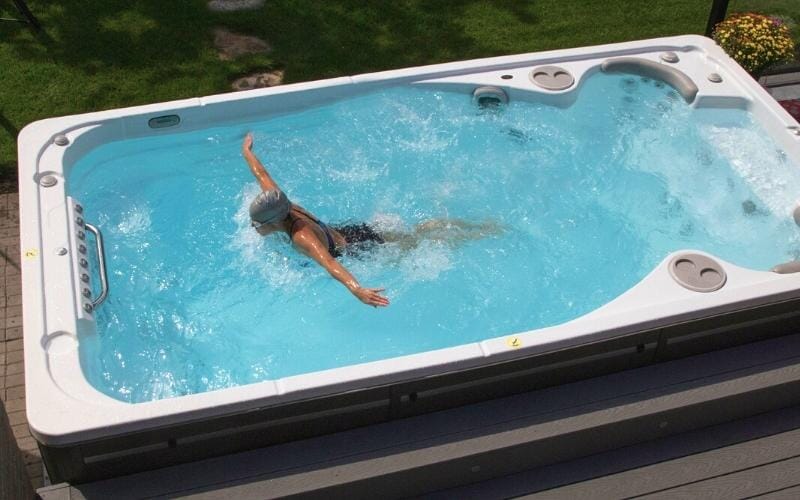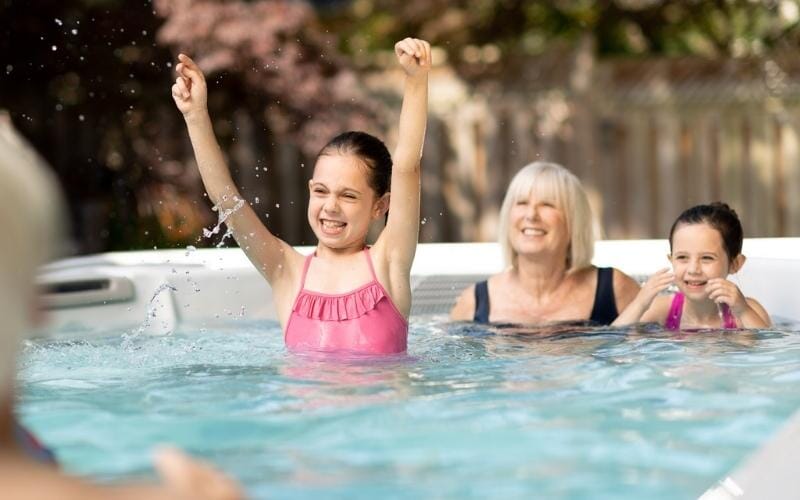 FAMILY FUN AND FITNESS
Another factor is the family element our swim spas bring to a home. We're a business that started as a family one, and those family values haven't gone away. We've always designed our swim spas to be a place to reconnect and spend quality time with family and friends, creating a great social focal point.
Our swim spas are also a great place to perform aquatic exercises, with multiple programmes designed to utilise the swim spa for maximum effect. We also offer additional equipment such as our rowing kits for extended workouts built around rowing, body fit exercises and strength training.
A swim spa isn't just for aquatic fitness but for hydrotherapy as well. Comfort and design are important not only in providing a great relaxing environment but also for providing the pivotal seating to receive a soothing hydromassage. What a swim spa does is create the best of both worlds, allowing you to have a great swim and be able to relax and recover afterwards with a fantastic hydrotherapy space.
EASE OF MAINTENANCE
One of the most advanced parts of our swim spas is the self-cleaning technology we've developed to go into every collection we make. This incredible exclusive feature allows the water in the swim spa to be cleaned every 40 minutes and can be performed even while you're using it.
Any debris that gets into the swim spa while the cover is removed will do one of two things: it will either float on the surface, at which point it will be removed via the top filter or if it's too heavy, sink to the bottom where our patented floor vacuum will clear it off the swim spa floor, ensuring you have clean, debris-free water.
All our swim spas are installed with our Hydropool PureWater System, which uses the combination of UVC light and Ozone to break down and eliminate 99.9% of waterborne pathogens. This allows you to use your swim spa knowing that the water around you is safe, clean and crystal clear.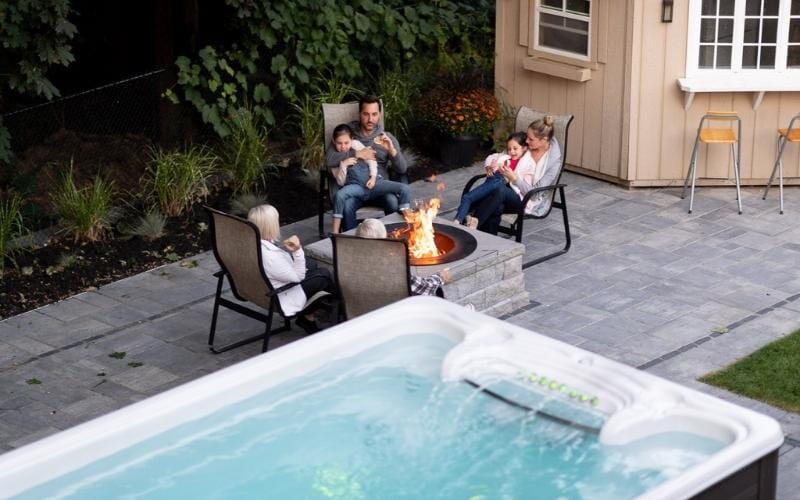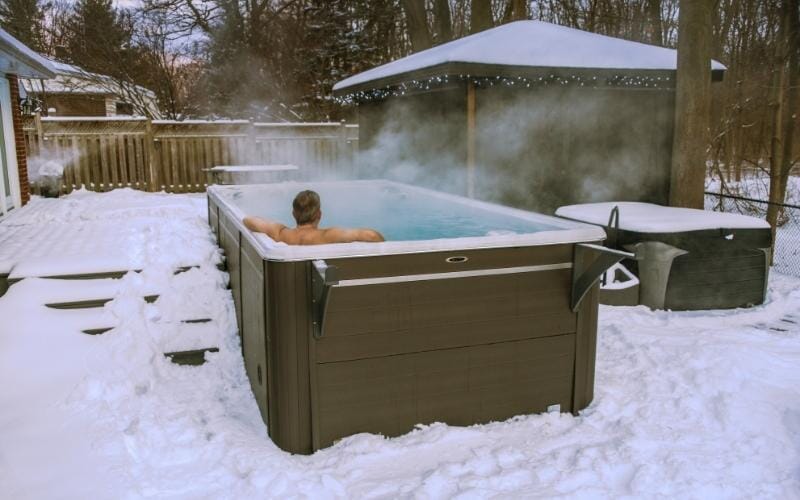 INSULATION
We've taken significant care and time into creating a swim spa that not only offers fantastic swimming and aquatic fitness options but is one of the most energy-efficient swim spas in the world.
Using the most advanced materials on the market, we have developed an insulation system that not only retains excess heat from the parts and plumbing but feeds it back into the swim spa.
An optional hard cover can be added to increase heat retention and ensure that the maximum amount of heat remains in the swim spa itself. Our swim spas can be used all year round, and even in the more extreme winter months, they are durable to withstand freezing temperatures without suffering from weathering.
REPUTATION
Reputation is important when it comes to a brand and choosing to invest in one. At Hydropool, we're proud of our decades worth of knowledge and expertise in swim spas. Not only do we have a heritage of innovation and continuous technological improvement, but a dedication to producing the very best swim spas on the market today.
There's a reason we have more than 500 retailers in over 60 countries worldwide. We're a brand that people trust and rely on to deliver the support they need when they need it. Ours is a brand that knows what people want from their swim spa experience and delivers it to them.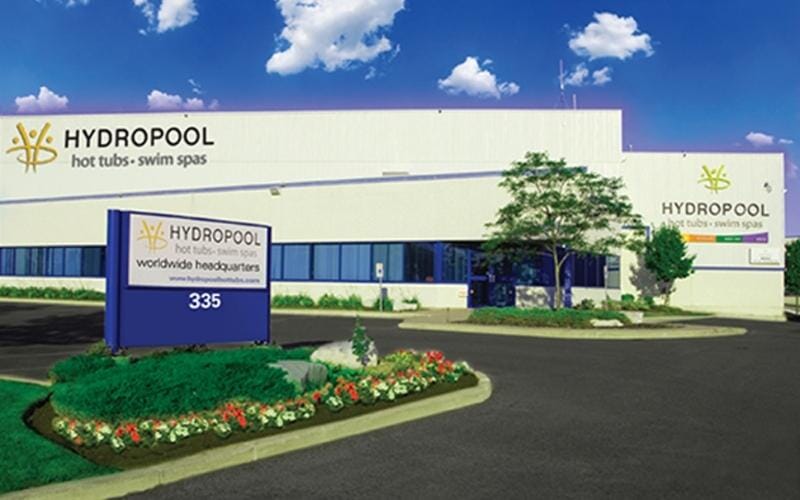 THE HYDROPOOL DIFFERENCE
Whatever way you use a swim spa, Hydropool provides outstanding build quality, one of the most advanced swim current systems in the world, and incredible self-cleaning technology. A swim spa is a great alternative to a traditional swimming pool, that's not only a fraction of the price but something that can be used all year round, right in the comfort of our own home.
Looking for a swim spa? Check out the Executive collection here and discover the incredible benefits of owning a swim spa in the comfort of your own home. Want to see all the benefits? Fill out our contact form below and download a free brochure to see the full list of benefits and features available in all three of our unique collections.
Find Your Nearest Hydropool Showroom
Discover the Hydropool hot tub or swim spa that's right for you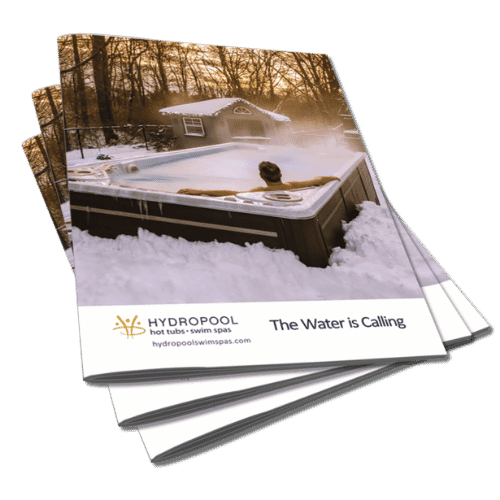 Free Hot and Swim Spa Brochure
Every Hydropool hot tub and swim spa is designed to exceed your expectations with superior ergonomic design, jet options and 10-year structural guarantee. Wet your appetite for supreme luxury with a little light reading. Download the latest Hydropool hot tub and swim spa brochures here.
Free Hot and Swim Spa Buyer's Guide
Whether it's staying active, defying stress, or combating pain, your Hydropool can and will help you be your best self. To help with your planning, explore our guide to assist your purchasing journey. Go a little deeper into the specs, and explore all the features and conditioning benefits of our world's only Self-Cleaning hot tubs & swim spas.