Standard
Soft Stride Non-Slip Mats
Standard
Cascading Waterfalls
Optional
Pure Water System
The Play 12FFP – Family Fun Pool
The 12FFP AquaPlay Swim Spa will more than suit any active lifestyle. This model features two swim jets that mimic the natural resistance of water to help you get the most out of your swim or workout. The contoured seating and massaging jets offer built-in hydrotherapy and relaxation. The AquaPlay Swim Spa has a generous streamlined swim tank area with plenty of seating for the whole family. The swim tank floor has an anti-slip floor mat that allows for a variety of fitness routines. Jog in place, BoxFit, or Aquatic Cross-Train for a great cardiovascular workout. You can swim stationary laps for a full-body workout, then relax in the contoured seating and enjoy a massage with the built-in hydrotherapy while the rest of the family plays on. Your AquaPlay Swim Spa comes with our maintenance-free grey Dura finish. This premium quality cabinetry is embossed with a realistic wood finish.
Expert Advice
Our Specialist Retailers are here to help you find the perfect model to meet your needs and requirements.
Why Buy A Hydropool Family Fun Pool
IF YOUR INNER CHILD WANTS OUT, IT'S TIME TO PLAY.
The AquaPlay Swim Spa is the perfect mini pool for family fun.
Wellness Zone Massage Programmes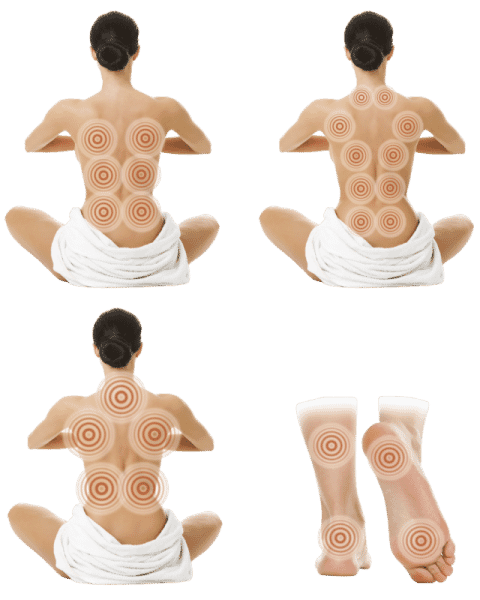 Through our understanding of Zone Hydrotherapy and ergonomics of the human body, Hydropool has taken the science of immersion to the next level. This constant innovation has created a line of hot tubs that allows them to interact with the human body in the most natural and effective way possible, with the introduction of Zone Therapy. Hydropool Zone Therapy is designed around you and your usage of the hot tub to help you benefit from a general sense of well-being. We are all unique individuals with varying lifestyles that all play a role in defining our sensitivity to a release of various tensions.
TYPE OF JETS: The type of jet is crucial to a proper massage. Our E-55 jet is designed purposely for a deep tissue massage and our E-40 Jet is designed for a gentle massage.
JET PLACEMENT: Our hydrotherapy jets are specifically designed for each zone so that the superior benefits of hydrotherapy are achieved. Our different jet patterns are designed to work with different muscle groups.
SEATING DESIGNED AROUND YOU: Designed to work with your body's natural structure and functions; to provide maximum comfort and functionality. Our ergonomic seats support the skeletal structure so the muscular system doesn't have to. It removes stress from muscles and joints so the body can relax.
DURATION IN SEAT: The last component of Zone Therapy is the duration of time that a person spends in each seat (Zone) of the hot tub. The duration in the seat combined with the sequence of seats is critical to the performance of the Zone Therapy.
We don't take the power of water lightly. To us, it's a precious commodity so we've gone out of our way to create the most efficient water purification system in the world. The combination of our PureWater System and our Self-Cleaning technology gives you an automatic system to maintain and manage your water. The PureWater System combines the Self-Cleaning technology with UV and Ozone Water treatments, eliminating 99% of all contaminants.
HERE'S HOW WE MAKE IT HAPPEN:
Micro Cell Ozone Purification: The water in your hot tub continuously passes through the patented MicroCell that treats it with Ozone, which is nature's oxidizer. This simple, but highly effective rapid oxidation process reduces chemical usage by More than 50%.
Exposure to UVC Light: The Ozone treated water then passes through an ultraviolet light Chamber exposing it to a high volume of UVC light, purifying it even further.
This combination of advanced purification using UV and Ozone creates active oxygen in the PureWater System which removes any Calcium and Biofilm inside pipes. All of this reduces the need to shock your hot tub water as the PureWater System eliminates 99% of all contaminants. Our PureWater system is active when your hot tub is circulating, and our Quick Diagnostics shows everything is in working order. This means it's time to sit back and let the HydroClear PureWater System do its work.
Hydropool's PureWater System Keeps Water Pure
Nature's Most Powerful Oxidizer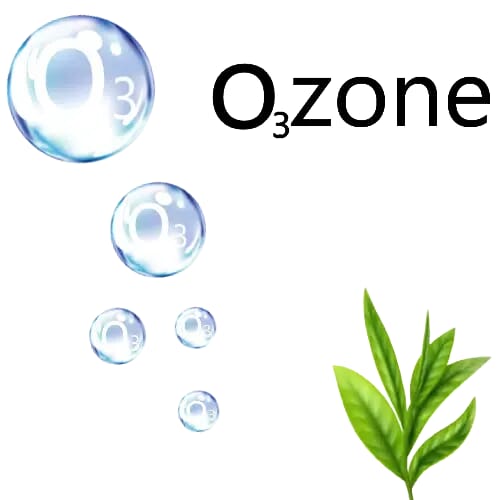 EZ Ulta PureOzone Ozone has existed on Earth for as long as oxygen has been here- about 500 million years. It has existed in our universe for billions of years. Ozone is one of the most powerful sterilizers in the world and can be used to destroy bacteria, viruses, and odours. Ozone can be found quite readily in nature and occurs from lightning strikes that occur during thunderstorms. Lightning is nature's air purifier. That "fresh, clean, after-the-rain" smell that we notice after a storm results from nature's creation of ozone.
Hydropool's Ez Ultra PureOzone System brings nature into your hot tub, reducing your water maintenance so you can spend more time relaxing surrounded by clean, fresh water.
Shop Our Other Great Collections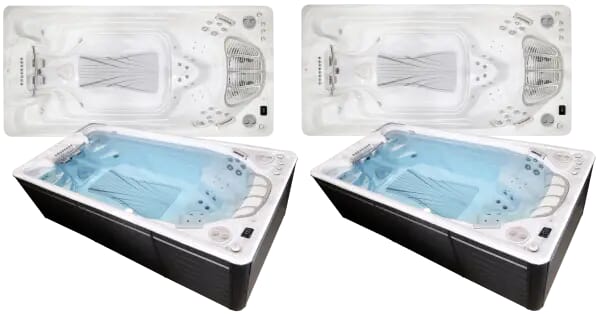 The Executive Collection
The Executive Collection is Hydropool's evolution of the perfect swim. It does not raise the bar – it sets a new standard and is the bar! The streamlined unobstructed shell design is tapered to channel the flow of water towards the patented Current Collector at the opposite end of the swim spa. The fully programmable VFX Control has four user programs and four pre-set programs, giving the user the ability to dial in the perfect swim, with the ability to program workouts such as the Hill Climb and Interval training options. It allows you to easily track your speed, distance, calories burned, and length of the workout. The patented V-Twin jets deliver the smoothest and most predictable swim current in the industry.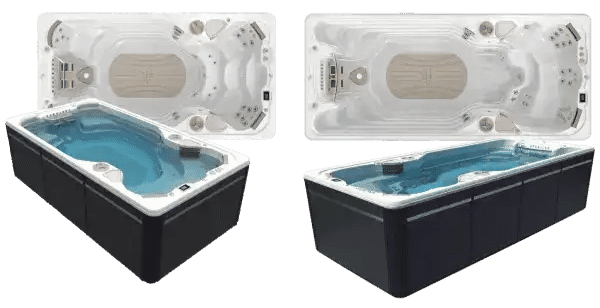 The Aquatic Collection
The ideal universal aquatic gym for the everyday athlete. The Aqua Sport series has a generous streamlined swim tank area and a flat ergonomically designed anti-slip floor that allows for a variety of fitness exercises. Plus, you can create the perfect training environment through personalised water temperature settings. The intensity of your workout is controlled by the speed of your movements and the velocity of the current. Additionally, the swim spa is a safe and easy environment in which to teach children how to swim. It includes our patented aqua channel shell complete loop design, along with the slipstream swim jet technology to provide a smooth and comfortable swim current with no backsplash.