Special Offer Hot Tubs • Immediate Delivery
Standard
Thermal Insulation
SPECIAL OFFER LIMITED EDITION HOT TUBS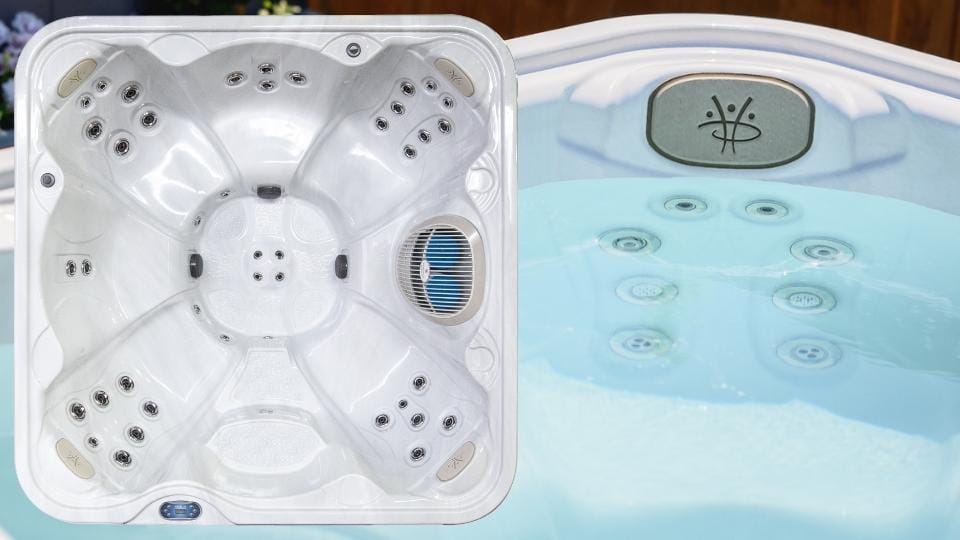 LIMITED EDITION SE6800 – 6 PERSON HOT TUB
The all-seater special edition SE6800 is the economy equivalent of our Serenity 6600 model, offering the same invigorating massage therapy at a more affordable price. Enjoy the luxury of reflexology through a jetted foot dome which targets fatigued feet from any seat. This large hot tub is on special offer and available for immediate delivery.
LIMITED EDITION SE5900 – 5 PERSON HOT TUB
On special offer and available for immediate delivery, this limited edition 5-person hot tub features full-body lounger, multi-level seating, and 41 all-active therapy jets that target all areas of your back, shoulders, lower body and feet for full-body hydrotherapy experience. The Hydropool SE5900 hot tub is the economy equivalent of the Serenity 5900, offering an equally soothing massage at a more affordable price.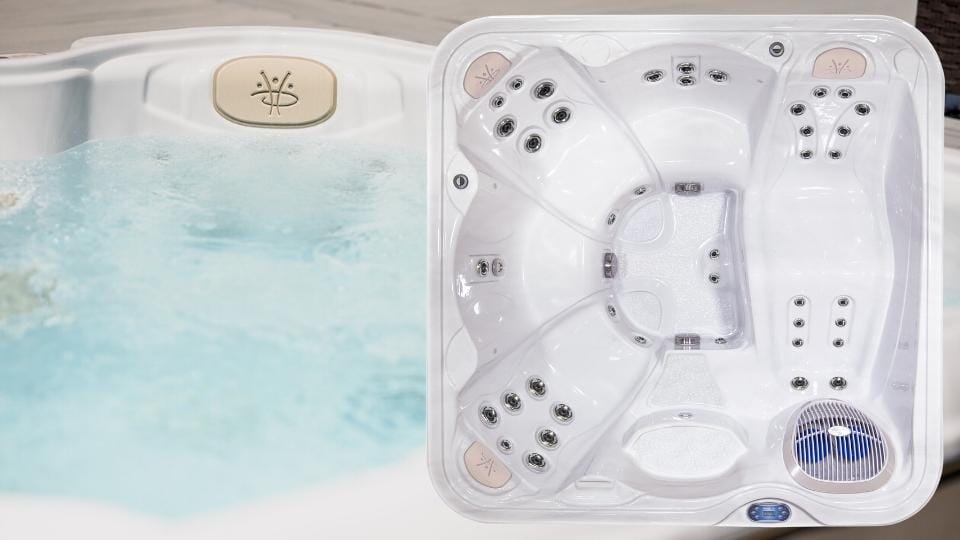 If you want elegant styling and exceptional performance at an affordable price, you will love our all-new Limited Edition Hot Tubs. Discover what makes these spas special, including unique hydromassage, spacious interiors, and superior insulation – all at a more affordable price. Contact your nearest Hydropool retailer for more information.
Find Your Nearest Retailer Now
Why Buy A Limited Edition Model
Built To Last From The Ground Up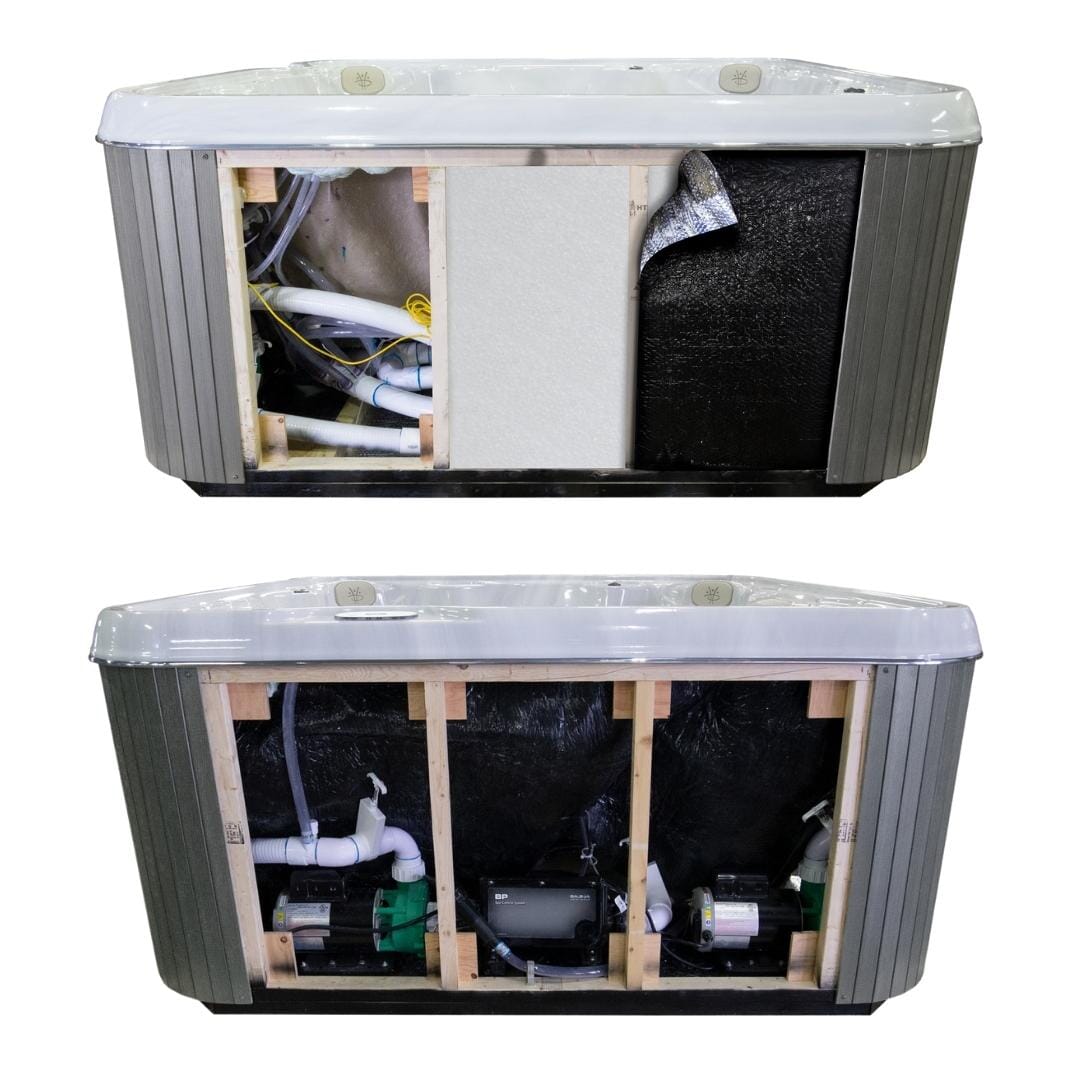 What's In a Limited Edition Hot Tub?
Edgewater Shell
Built like the hull of a boat and completely waterproof. The polyester and vinyl ester resin are combined with fibre-glass to add strength, creating the strongest shell in the industry.
The Weather Seal Insulation System
Our innovative HydroWise Thermal Shield energy efficient insulation and superior cabinetry work in combination with our hard cover to keep the heat in and the cold out.
Poly Film Barrier
Supports plumbing and weight of water while minimising vibration.

Hydrowise Thermal Blankets 


Wrap the plumbing and floor, reflecting radiant heat back into the hot tub, creating the first thermal barrier.
2lb Closed Cell Foam
Seals the lip of the tub to prevent heat loss, insulating the floor of the hot tub.
Hybrid Heat Advantage 
The combination of insulation materials allows our insulation system to capture the radiant heat from the plumbing and equipment, significantly reducing energy consumption.
ClearSpring Filtration System
The filtration system is a three-stage operation that keeps water cleaner and clearer. The first stage is the Ultra Flow grill with its catch barrier; preventing debris from re-entering the hot tub. The second stage skimmer net traps large debris before reaching the filter cartridge. The new wave filter cartridge, with its larger surface area filters more water than ever before, is made of microfibre with a dense inner core that traps the smallest particles and holds them. Clean and healthy spa water is the foundation of all limited edition hot tubs. You can enjoy the cleanest water with the easiest system to operate and maintain your hot tub's performance.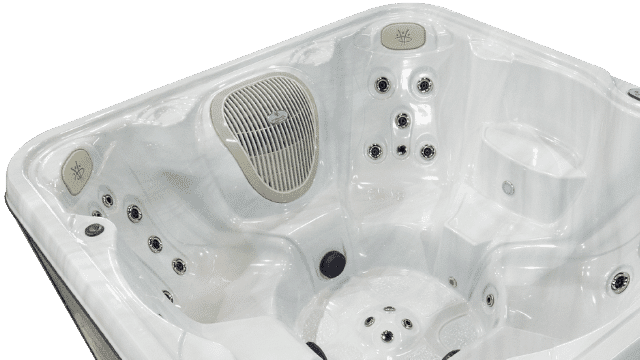 Shop Our Other Great Collections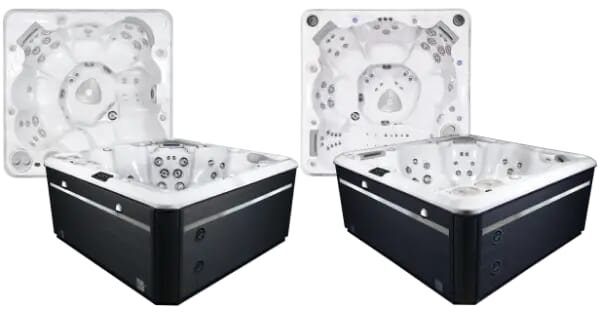 Signature Collection
Our exclusive patented self-clean technology filters 100% of the water in only 15 minutes, making this collection the world's easiest hot tub to maintain. The design of our seating and the strategically placed jets create a continuous flow of water, pushing all floating debris towards the high flow skimmer and boosting the efficiency of our self-cleaning system. The wide-mouth skimmer and pre-filter remove floating debris and oils, preventing clogging of the pump and heater, and increasing filtration by moving debris into the pre-filter. The HydroClean floor vacuum pulls debris across the floor, helping to effectively circulate water care products and virtually eliminate the need to vacuum.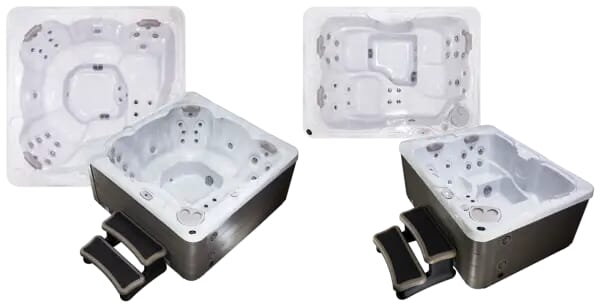 Classic Collection
There is exceptional quality, comfort and value in every Classic hot tub, attractively priced and packed with exciting features that are sure to please even the most budget-minded consumer. The modern design and enticing ergonomics are sure to bring tranquillity to you and your guests while delivering many years of fun and enjoyment for friends and family. With simple timeless designs, the Classic collection provides full body support with soft comfortable pillows and body-sculpted seating for ample comfort. You'll love all the features of this Healthy Living range, including the comfortable lounger, variety of multi-level seats, and beautiful LED lighting.
Buy Now Pay Later
It's never been easier or more affordable to purchase a Hydropool Self Cleaning Hot Tub or Swim Spa with a great range of finance deals available.
If you repay the agreement in full within the 12-month deferral period then there is no interest to pay
(£29 settlement fee applies) – or after 12 months you will commence 60 monthly repayments. Please note interest will have accrued from the start of the agreement and will be added to your loan. Minimum £100 Deposit Required.
4.90% APR Representative
Representative Example: Cash Price – £7,899, Deposit – £100, Amount of Credit – £7,799, Duration of Agreement – 72 Months (including a 12-month deferral period). Interest Rate – 2.90% p.a. fixed. Representative APR – 4.90%. 60 Monthly Repayments of £152.98, Total Amount Payable – £9,278.80. £29 early settlement fee.